Free and accurate daily horoscope of 10 February 2020

By Karmaweather - 26 February 2019
© KarmaWeather by Konbi - All rights reserved

Chinese calendar:
Day of the Goat Water
Month of the Tiger Earth
Year of the Rat Metal

Free Chinese Daily Horoscope for: Rat (Mouse), Ox (Buffalo), Tiger, Rabbit (Hare, Cat), Dragon, Snake, Horse, Goat (Sheep), Monkey, Rooster (Chicken), Dog and Pig (Wild Boar)
Characteristics of 10 February 2020
Polarity of the day: Yin
Polarity of the month: Yang
Polarity of the year: Yang
Marriage and love: Inauspicious
Favorable directions: South Southwest
Lucky colors: Black, Blue
Energetic chart: Excess Water
Destiny of birth (Yi Jing): The collapse
Boy's first names: Adrien, Ford, Marino, Wade, Zale
Girl's first names: Coralina, Gal, Marie, Marine, Pınar

Daily horoscope of 10 February 2020
Water Goat Day
The Water Goat is a friendly opportunist, like any self-respecting Goat. His is both fragile and emotional, often of an anxious and slightly paranoid nature. His artistic sensibility is very developed, as is his sense of humor. Despite his many qualities, the Water Goat lacks self-confidence, which drives him to always seek safety, even if it is illusory and ephemeral. A day of the Water Goat is therefore not really ideal for launching or inaugurating a new project. Rather, it is better to spend your day in artistic activities in a relaxing and quiet setting, for example in the countryside. If you are in town, enjoy activities with your family or with your closest friends. If you are at the beginning of a sentimental relationship, a day of the Water Goat is not particularly conducive to a romantic dinner. Doubt could settle in your relationship as a result of this evening.
11th Lunar Mansion: The Void
The lodge of the Void is unfavorable. Sunday and the sun are symbolically attached to this house. It represents funerals, illnesses, family conflicts, and loss of money. The children of a marriage celebrated during this day have antisocial tendencies.
Daily food and diet's horoscope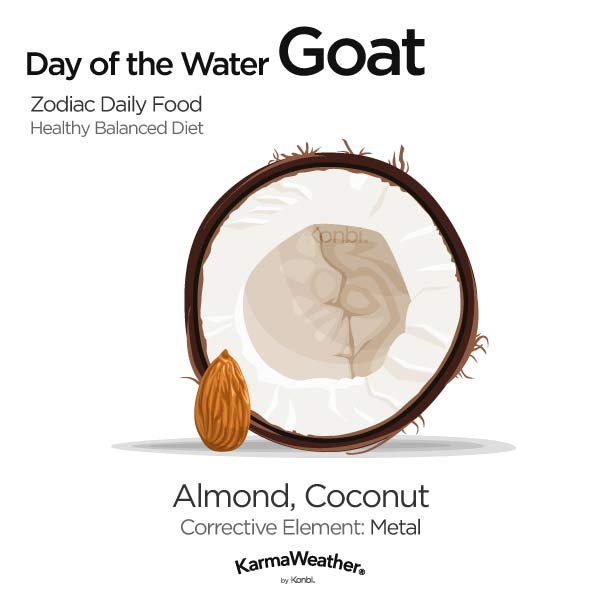 Chinese stone of birth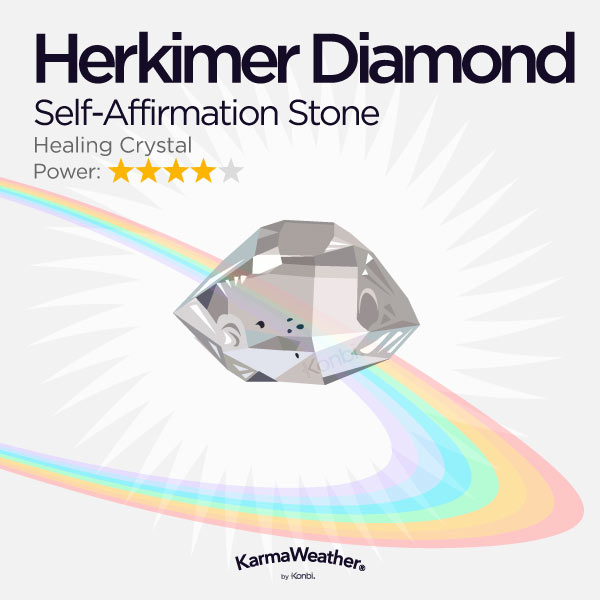 Corrective stone of the day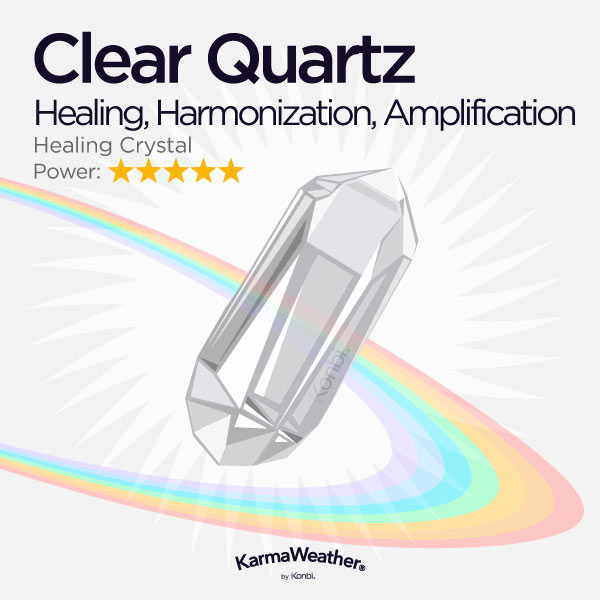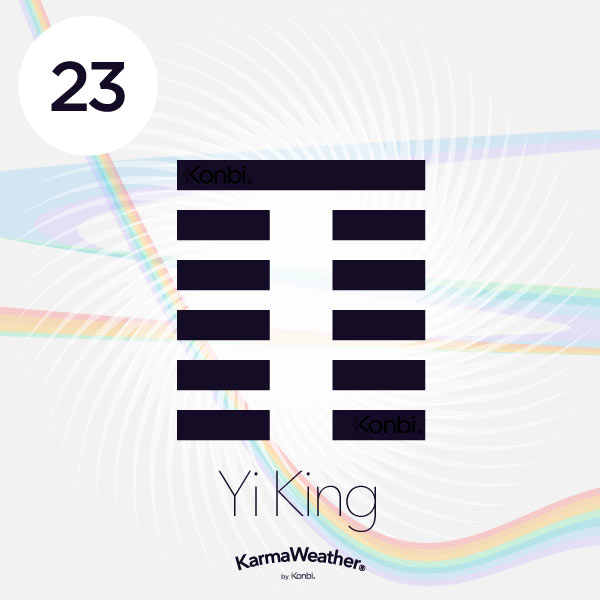 Yi Jing hexagram of the collapse (剝, bō)
The person born under the "Yi Jing hexagram of the collapse" has a mild, cautious and little expansive temperament. Usually benevolent towards those around him, however, he chooses to develop friendships only with those who have more or less a similar character to his own. In life, he prefers to be content with events without really trying to change things. That is why it is not really his style to carry the banner of an ideological cause, no matter how noble, but which would require a contesting courage. The being of the "Yi Jing hexagram of the collapse" therefore prefers to remain passive in the face of the vagaries of life and wait, until things come naturally back in order. And if one day he ever took an initiative, it would only be because he could hardly decide otherwise. Still, thanks to his prudence, the being of the "Yi Jing hexagram of the collapse" stands out for the stability and security he is able to offer to his family. The main challenge that the being of the "Yi Jing hexagram of the collapse" must meet is his ability to take an active and voluntary role during his life, to avoid drowning in bitter sorrows, once reached the plenitude of age.
Water Goat's Pillar of Destiny
"The wood of the poplar and the willow" (Yin)