Free and accurate daily horoscope of 10 March 2020

By Karmaweather - 26 February 2019
© KarmaWeather by Konbi - All rights reserved

Chinese calendar:
Day of the Rat Water
Month of the Rabbit Earth
Year of the Rat Metal

Free Chinese Daily Horoscope for: Rat (Mouse), Ox (Buffalo), Tiger, Rabbit (Hare, Cat), Dragon, Snake, Horse, Goat (Sheep), Monkey, Rooster (Chicken), Dog and Pig (Wild Boar)
Characteristics of 10 March 2020
Polarity of the day: Yang
Polarity of the month: Yin
Polarity of the year: Yang
Marriage and love: Inauspicious
Favorable directions: North
Lucky colors: Red, Pink, Orange
Energetic chart: Weakness Fire
Destiny of birth (Yi Jing): Fullness
Boy's first names: Eros, Iri, Melchor, Sezni, Teodoro
Girl's first names: Agni, Aine, Elena, Séraphine, Zohra

Daily horoscope of 10 March 2020
Water Rat Day
Intelligent, charismatic and secret, the Water Rat knows how to be patient and cunning to achieve his goals. If money comes to him without him seeming to care, so does his approach to life. While he'd rather hide his feelings than expressing them, the Water Rat has a unique ability to let events flow without paying them apparent attention, sometimes causing the exasperation of his relatives and loved ones. When he's reading a novel, comfortably installed in a rocking chair, he becomes totally isolated from the outside world, to the point of no longer hearing you when you call him for dinner. Appreciated by his friends for his sense of humor, his appetite for life and his fidelity, the Water Rat is a singular character, whose profound human qualities are equal to his mysterious side. During a day marked by the energies of the Water Rat, you can make unexpected discoveries, through introspection rather than through direct observation of events. Deep thinking and analysis are on the agenda, much more than the practical aspects of everyday life, which will be rather neglected. Within your company, you shall get noticed for your insight and strategic vision. In love, if your sentimental relationship is nascent or recent, your clumsiness to approach the simple gestures of daily life will make you look all the more sympathetic and touching in the eyes of your sweetheart.
11th Lunar Mansion: The Void
The lodge of the Void is unfavorable. Sunday and the sun are symbolically attached to this house. It represents funerals, illnesses, family conflicts, and loss of money. The children of a marriage celebrated during this day have antisocial tendencies.
Daily food and diet's horoscope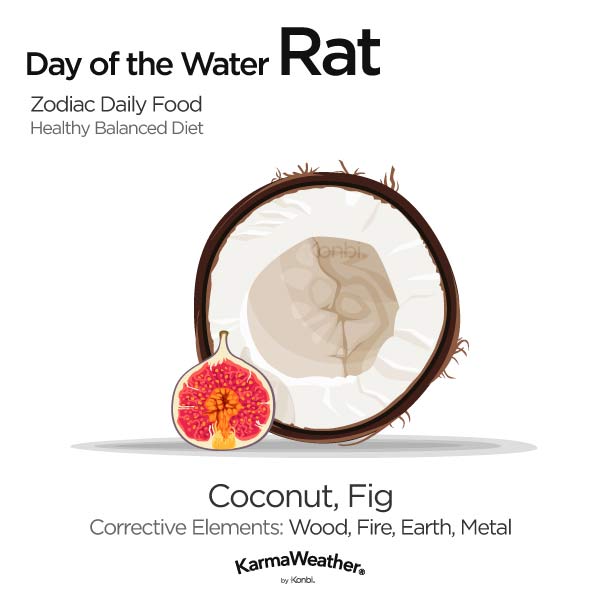 Chinese stone of birth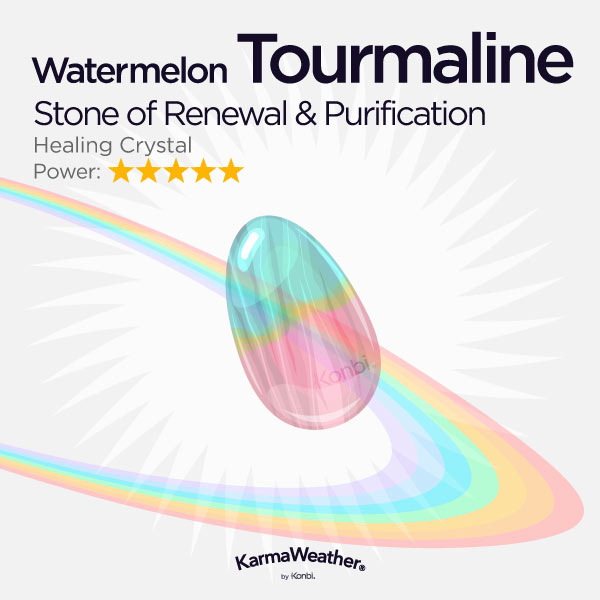 Corrective stone of the day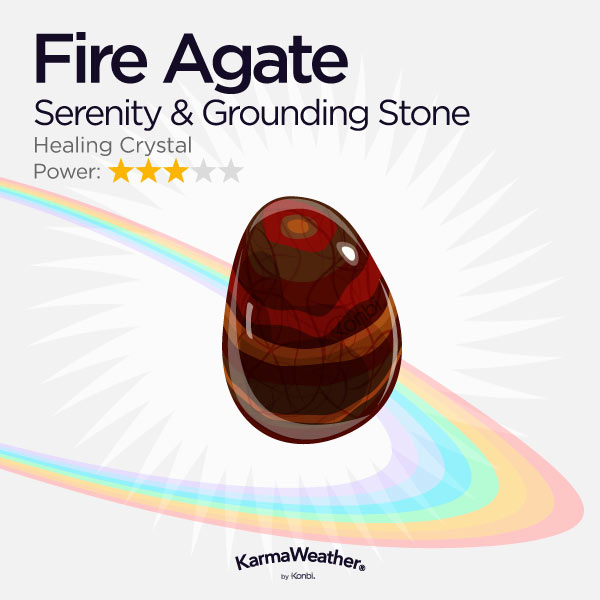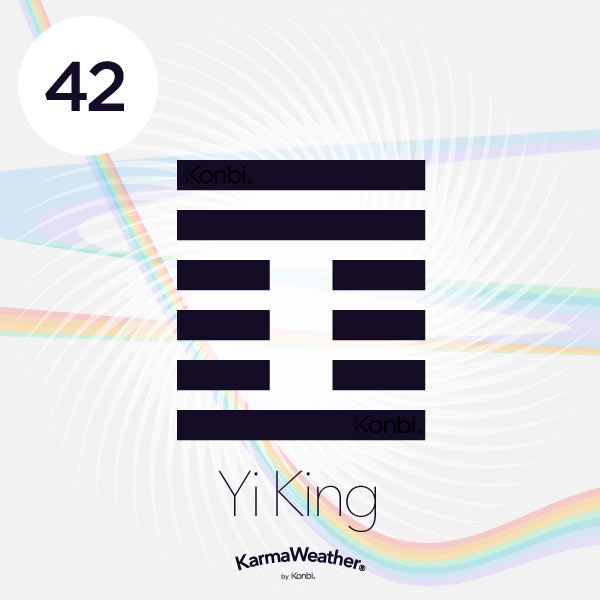 Yi Jing hexagram of plenitude (益, yì)
Optimistic and benevolent, the indivual born under the "Yi Jing hexagram of plenitude" has a sensitive and altruistic temperament. Generous and tolerant, he is the type to accept others in their differences and diversity and to share what he has, because he wants more than anyone to see those he loves happy and fulfilled. Thus, working or building for the collective good are part of his personal values. However, the being of the "Yi Jing hexagram of plenitude" is not very comfortable when it comes to ensuring a leadership role on topics that require serious managerial skills. Without being weak or fleeing, he prefers to be led to better pour his full energy to the construction. Persevering and constant, he moves slowly but surely towards his goals. If he has a rational and methodical vision, he needs coherence between his mind and his actions to make progress in life. On the other hand, the being of the "Yi Jing hexagram of plenitude" is often successful thanks to the support and encouragement of his relatives. Therefore, his main challenge lies in his ability to take a leading role on some of the fundamentals of his life and to be able to evolve in life without necessarily needing the approval or authorization of others to achieve his aspirations.
Water Rat's Pillar of Destiny
"The mulberry wood" (Yang)
The imaged destiny of the "mulberry wood" is propitious for the being who holds it as an annual pillar. Sometimes in the form of a bow, conceived for the defense of a citadel of its attackers, sometimes decorative material sought for theater games of shadows and light, the "mulberry wood" symbolizes the conceptual activity or craft, depending on the polarity to which it is attached. In its Yang form, it corresponds more to persons who have opted for intellectual and autonomous work. Thus, this pillar is perfectly suited to literary people, psychologists or people who lead a lonely intellectual career.

In a less favorable aspect with the other pillars, it may be a sign of unacknowledged emotional isolation or of a conscience inclined to prejudices of all kinds.

As pillar of the day of birth the pillar is not the most suitable. Indeed, its main obstacle is created by a persistent struggle between the Cartesian mind and intuition, which decreases the chances of success for many opportunities.