Free and accurate daily horoscope of 12 June 2021

By Karmaweather - 26 February 2019
© KarmaWeather by Konbi - All rights reserved

Chinese calendar:
Day of the Metal Rabbit
Month of the Wood Horse
Year of the Metal Ox

Free Chinese Daily Horoscope for: Rat (Mouse), Ox (Buffalo), Tiger, Rabbit (Hare, Cat), Dragon, Snake, Horse, Goat (Sheep), Monkey, Rooster (Chicken), Dog and Pig (Wild Boar)
Characteristics of 12 June 2021
Polarity of the day: Yin
Polarity of the month: Yang
Polarity of the year: Yin
Marriage and love: Inauspicious
Favorable directions: East
Lucky colors: Black, Blue
Energetic chart: Weakness Water
Destiny of birth (Yi Jing): The inner truth
Boy's first names: Douglas, Kai, Marius, Moisés, River
Girl's first names: Aini, Coraline, Fuensanta, Meredith, Tasneem

Daily horoscope of 12 June 2021
Metal Rabbit Day
The Metal Rabbit, sensitive but robust, pervades the atmosphere of the day with his serious and analytical temperament. The day is conducive to the questioning of certain achievements, whether in your lifestyle or even friendships until then unshakeable, but of which you now doubt sincerity. Observing your daily environment can provide you with useful and surprising answers. The advice of the people you trust is welcome. It's an ideal day to visit your parents and the elderly of your family. If you are married or in a couple, stay tolerant whatever happens. If you're single and have secret feelings for someone, go straight to the point: if it doesn't work, you shall finally move on. The only thing you can loose is someone who doesn't love you.
3rd Lunar Mansion: the Root
The lodge of the Root is unfavorable. Saturday, the Earth element and the planet Saturn are symbolically attached to this house. It announces bad weather, flu, and burglaries, especially for couples who married that day. People whose birthday corresponds to the lodge of the Root are usually introverted and suffer from communication problems. They must also avoid trades with a direct link to the sea and sea voyages in general. During this period, it's recommended to all to take care of the elderly.
Daily food and diet's horoscope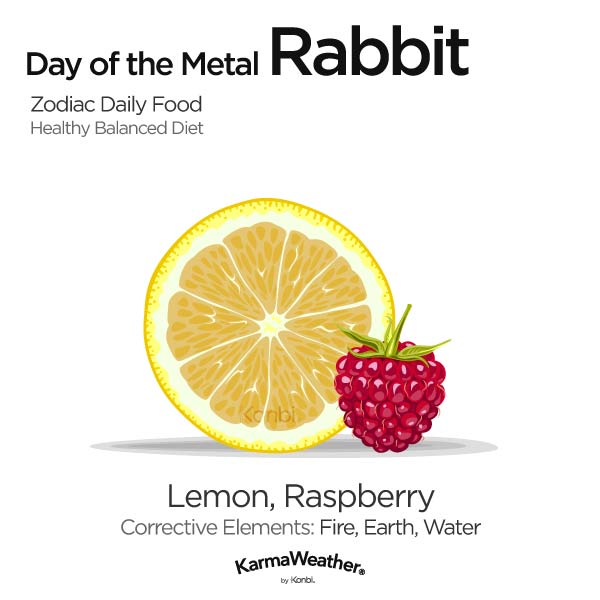 Chinese stone of birth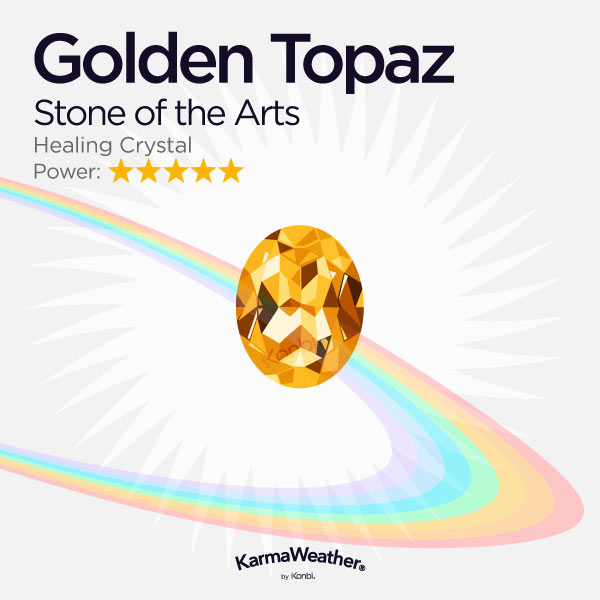 Corrective stone of the day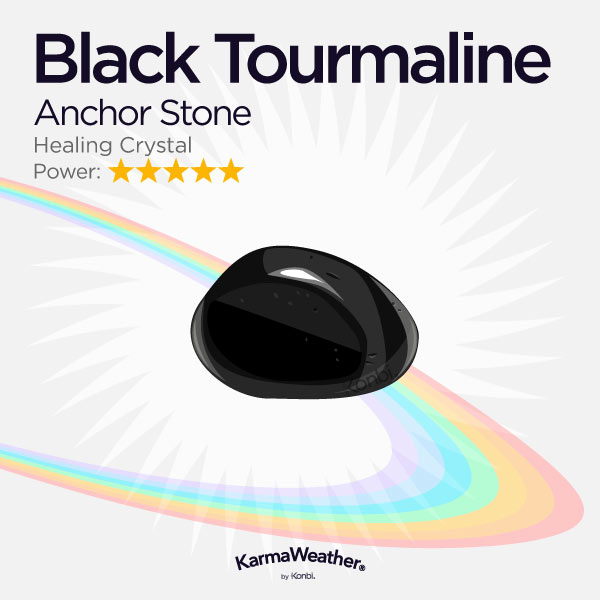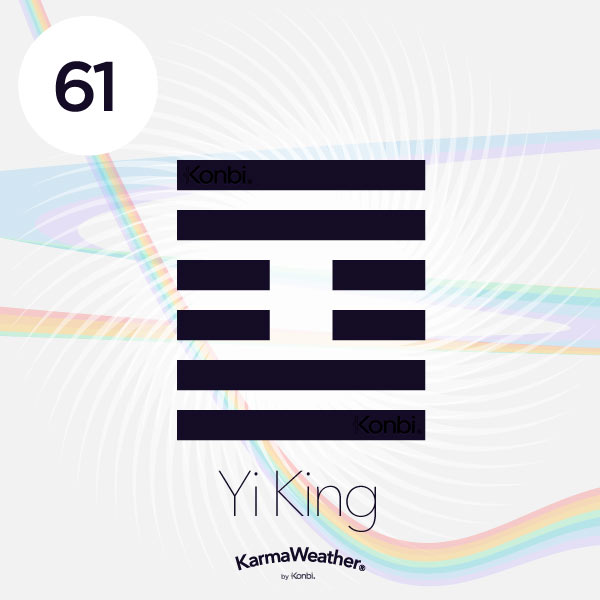 Yi Jing hexagram of the inner truth (中孚, zhōng fú)
Metal Rabbit's Pillar of Destiny
"The wood of cedar and pine" (Yin)