Free and accurate daily horoscope of 13 February 2020

By Karmaweather - 26 February 2019
© KarmaWeather by Konbi - All rights reserved

Chinese calendar:
Day of the Dog Fire
Month of the Tiger Earth
Year of the Rat Metal

Free Chinese Daily Horoscope for: Rat (Mouse), Ox (Buffalo), Tiger, Rabbit (Hare, Cat), Dragon, Snake, Horse, Goat (Sheep), Monkey, Rooster (Chicken), Dog and Pig (Wild Boar)
Characteristics of 13 February 2020
Polarity of the day: Yang
Polarity of the month: Yang
Polarity of the year: Yang
Marriage and love: Auspicious
Favorable directions: West Northwest
Lucky colors: All colors
Energetic chart: WeaknessBalanced
Destiny of birth (Yi Jing): The collapse
Boy's first names: All names
Girl's first names: All names

Daily horoscope of 13 February 2020
Fire Dog Day
The Fire Dog is a force of nature. Faithful and generous with his friends, he can be fierce and aggressive when provoked. Equipped with an oversized ego, his ambition is limitless and his ideals are shaped by his principles. Theatrical and charming, the Fire Dog is very expressive. He doesn't have much patience and is always ready to bite if he feels threatened. More courageous and autonomous than other Dogs, he can make an excellent policeman or judge. Like all Dogs, he doesn't like to go beyond the perimeter of his neighborhood and other places where he has his habits. Today, expect some shocking statements, even threats, from people around you who are usually pretty placid. The Fire Dog's specific energy permeates the ambient air with its specific righteousness and sense of justice, along with aggressive hints that encourage everyone to stay at home rather than go out to party all night long. In business, the Fire Dog's Day is a good day for the legal team rather than for the other departments of your company. In love, you risk being awkward and hurtful with your partner, so it is best not to expect anything special in the evening. Push back to another day if you can your reservation at the restaurant, movie theater or theater.
14th Lunar Mansion: the Eastern Wall
The lodge of the Eastern Wall is beneficial. Wednesday, the Water element and the planet Mercury are symbolically attached to this house. Intellectual professions and businesses benefit most from the positive energies of the Eastern Wall Lodge. Luck and wealth are there, as well as academic and professional achievements, provided that special attention is paid to the elderly. If you celebrates your wedding on this auspicious day, the education of your children will be all the more likely to bear fruit.
Daily food and diet's horoscope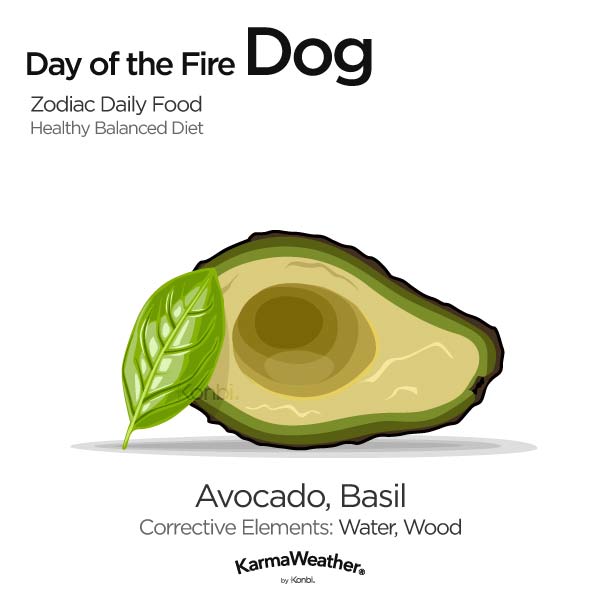 Chinese stone of birth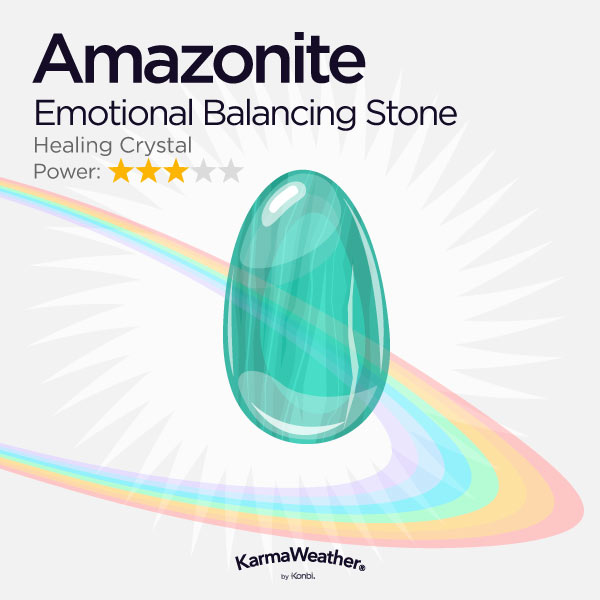 Corrective stone of the day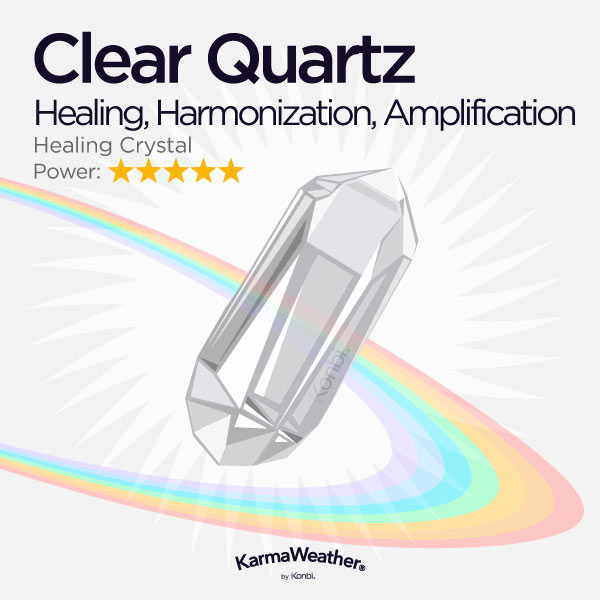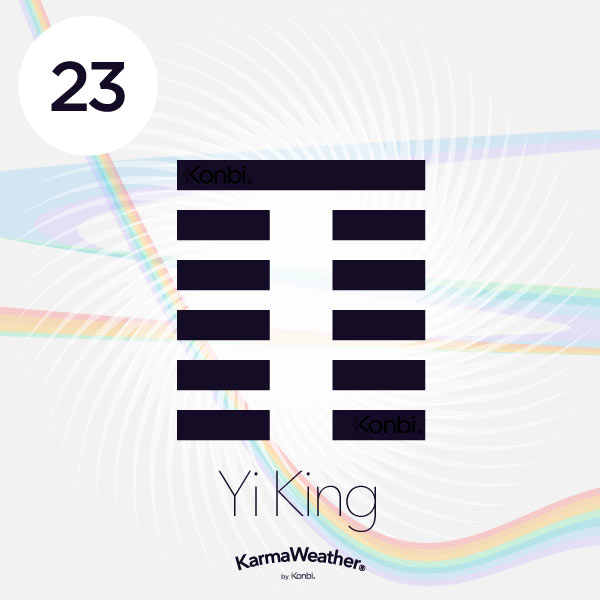 Yi Jing hexagram of the collapse (剝, bō)
The person born under the "Yi Jing hexagram of the collapse" has a mild, cautious and little expansive temperament. Usually benevolent towards those around him, however, he chooses to develop friendships only with those who have more or less a similar character to his own. In life, he prefers to be content with events without really trying to change things. That is why it is not really his style to carry the banner of an ideological cause, no matter how noble, but which would require a contesting courage. The being of the "Yi Jing hexagram of the collapse" therefore prefers to remain passive in the face of the vagaries of life and wait, until things come naturally back in order. And if one day he ever took an initiative, it would only be because he could hardly decide otherwise. Still, thanks to his prudence, the being of the "Yi Jing hexagram of the collapse" stands out for the stability and security he is able to offer to his family. The main challenge that the being of the "Yi Jing hexagram of the collapse" must meet is his ability to take an active and voluntary role during his life, to avoid drowning in bitter sorrows, once reached the plenitude of age.
Fire Dog's Pillar of Destiny
"The earth on the roof" (Yang)