Free and accurate daily horoscope of 14 February 2020

By Karmaweather - 26 February 2019
© KarmaWeather by Konbi - All rights reserved

Chinese calendar:
Day of the Pig Fire
Month of the Tiger Earth
Year of the Rat Metal

Free Chinese Daily Horoscope for: Rat (Mouse), Ox (Buffalo), Tiger, Rabbit (Hare, Cat), Dragon, Snake, Horse, Goat (Sheep), Monkey, Rooster (Chicken), Dog and Pig (Wild Boar)
Characteristics of 14 February 2020
Polarity of the day: Yin
Polarity of the month: Yang
Polarity of the year: Yang
Marriage and love: Inauspicious
Favorable directions: North Northwest
Lucky colors: Black, Blue
Energetic chart: Excess Water
Destiny of birth (Yi Jing): Responsiveness
Boy's first names: Cobalto, Lincoln, Morrissey, Moïse, Nil
Girl's first names: Ara, Damla, Kyla, Muriel, Nahla

Daily horoscope of 14 February 2020
Fire Pig Day
The Fire Pig has the magnanimous soul of a tribal chieftain. Sympathetic and passionate, gourmand and sensual, he is able to federate positive energies around him and to passionately confer the causes that he considers important. His ability to convince the most recalcitrant minds is due not only to his great ability for analysis, but also to his tolerance and openness. If he is materialistic like any self-respecting Pig, he is also an idealist for whom money remains a means rather than an end in itself. Despite all his qualities, his lack of patience can sometimes cause the Fire Pig to suffer passing outbursts of pessimism, fortunately short lived. Today, you can take advantage of the specific energy of the Fire Pig to reconcile with a lost friend whose presence you are bitterly missing. You feel ready to take the first step, even if it means for you to apologize flatly for the situation that gave rise to your quarrel. Invite your friend to a good restaurant and give yourself the chance to restart your relationship under better auspices.
15th Lunar Mansion: the Fork
The lodge of the Fork is unfavorable. Thursday, the Wood element and the planet Jupiter are symbolically attached to this house. On a professional level, it's preferable to avoid starting a new project during this day. As a family and as a couple, it is better to remain discreet and avoid any polemic discussion. It's strongly advised to rest during this period. If you have a lawsuit on that day, ask your lawyer if it may be possible to adjourn it.
Daily food and diet's horoscope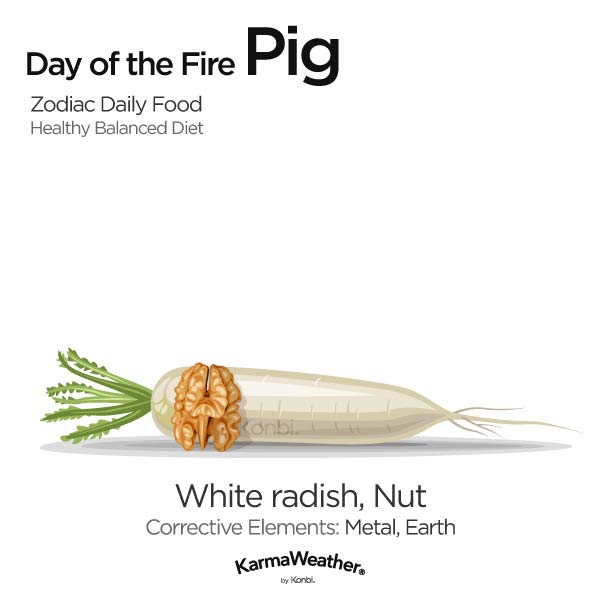 Chinese stone of birth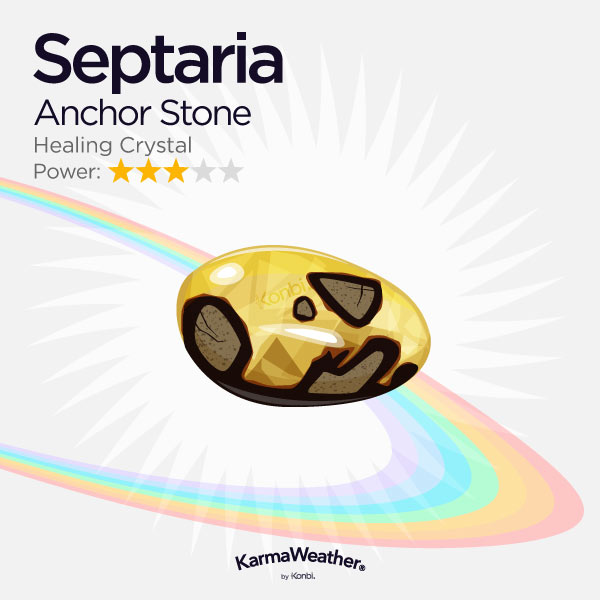 Corrective stone of the day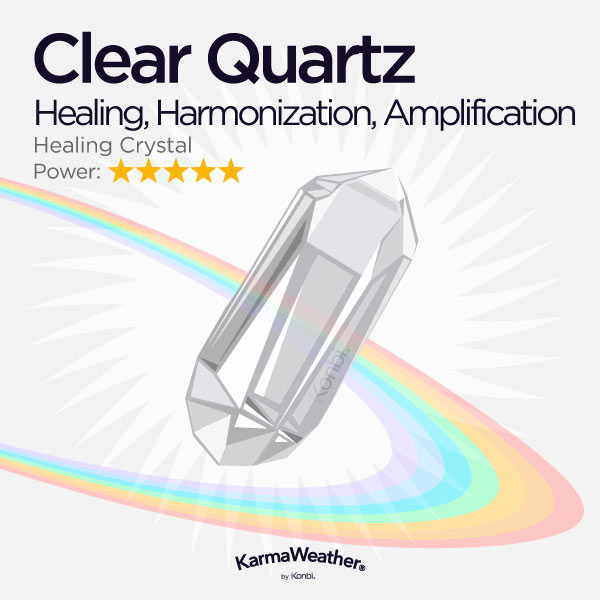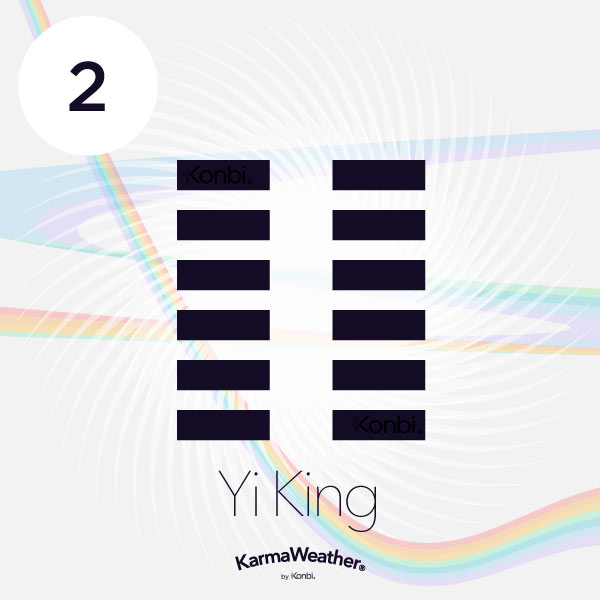 Yi Jing hexagram of receptivity (坤, kūn)
The being born under the "Yi Jing hexagram of receptivity" is a humble and circumspect being, capable of easy human relations. He aspires to common prosperity and does not count his time when it comes to working for the collective interest. He tolerates solitude very well, but he is not opposed to the idea of ​​being part of a large social circle. This kind character, who is distinguished by his modesty, never seeks to be in the center of attention. Indeed, discretion is an art of savoir-vivre in his eyes. However, the person born under the "Yi Jing hexagram of receptivity" has a real allergy against abuse of authority. Without being of an angry nature, he is the type to express his discontent by silent assassinations, or by inaction. The main life challenge of a person born under the "Yi Jing hexagram of receptivity" is to be able to develop one's ability to say no, and to better assert one's individuality with regard to society.
Earth Rat's Pillar of Destiny
"The fire of lightning" (Yang)