Free and accurate daily horoscope of 14 March 2020

By Karmaweather - 26 February 2019
© KarmaWeather by Konbi - All rights reserved

Chinese calendar:
Day of the Dragon Fire
Month of the Rabbit Earth
Year of the Rat Metal

Free Chinese Daily Horoscope for: Rat (Mouse), Ox (Buffalo), Tiger, Rabbit (Hare, Cat), Dragon, Snake, Horse, Goat (Sheep), Monkey, Rooster (Chicken), Dog and Pig (Wild Boar)
Characteristics of 14 March 2020
Polarity of the day: Yang
Polarity of the month: Yin
Polarity of the year: Yang
Marriage and love: Inauspicious
Favorable directions: East Southeast
Lucky colors: Red, Pink, Orange
Energetic chart: Weakness Fire
Destiny of birth (Yi Jing): Fullness
Boy's first names: Aodh, Brand, Haydn, Ignacio, Smit
Girl's first names: Amber, Helena, Işık, Séraphine, Touraya

Daily horoscope of 14 March 2020
Fire Dragon Day
The Fire Dragon, charismatic and flamboyant like his peers, is capable of surprising boosts of generosity. If he sometimes feel like preaching morality, he is none the less capable of being charitable. In a discussion, it's useless to seek to contradict the indomitable and narcissistic Fire Dragon. Indeed, his haughty pride is like an impregnable fortress. His imperious character can also drag him into terrible anger, which unfortunately can't be tempered by a humility of which he's devoid. Today, a bit of fantasy floats in the atmosphere, the streets are joyful and colorful. The Fire Dragon brings in his wake a fertile and enchanting wind of renewal, the desire to please at all costs and the heavy artifacts of shimmering jewels. At work, it's not the best day to get into a complex bargain. Instead, focus on marketing and communication activities. In love, especially if you are single, you can melt hearts. If this is your first romantic date, in addition to displaying your scintillating and multicolored extravaganza, also take the time to ask questions and listen to your pretender.
15th Lunar Mansion: the Fork
The lodge of the Fork is unfavorable. Thursday, the Wood element and the planet Jupiter are symbolically attached to this house. On a professional level, it's preferable to avoid starting a new project during this day. As a family and as a couple, it is better to remain discreet and avoid any polemic discussion. It's strongly advised to rest during this period. If you have a lawsuit on that day, ask your lawyer if it may be possible to adjourn it.
Daily food and diet's horoscope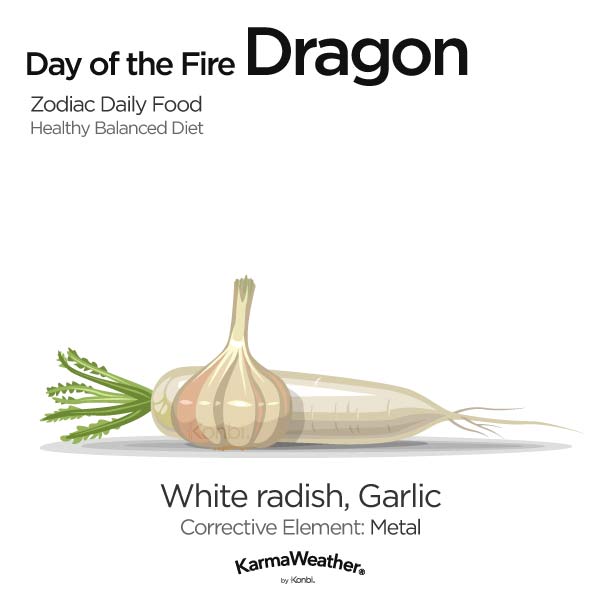 Chinese stone of birth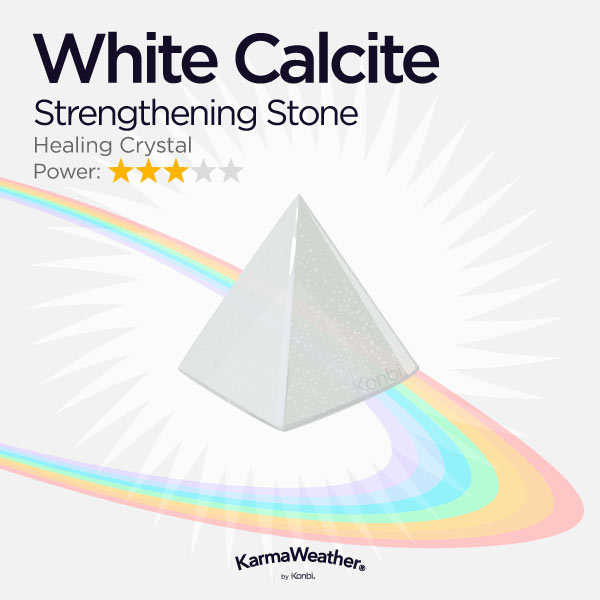 Corrective stone of the day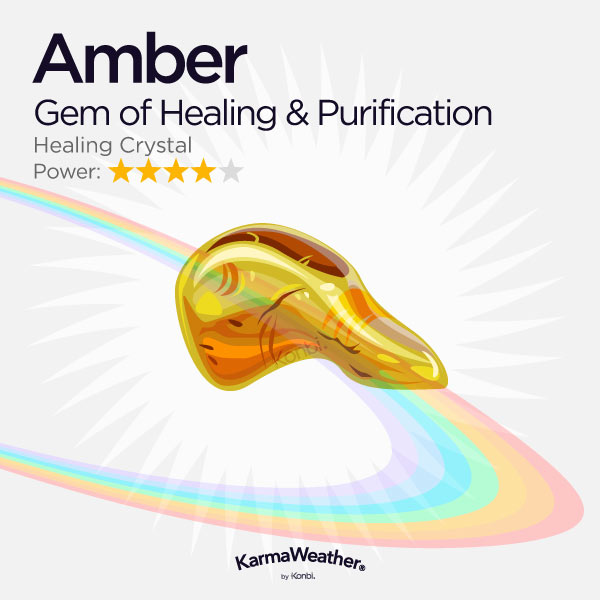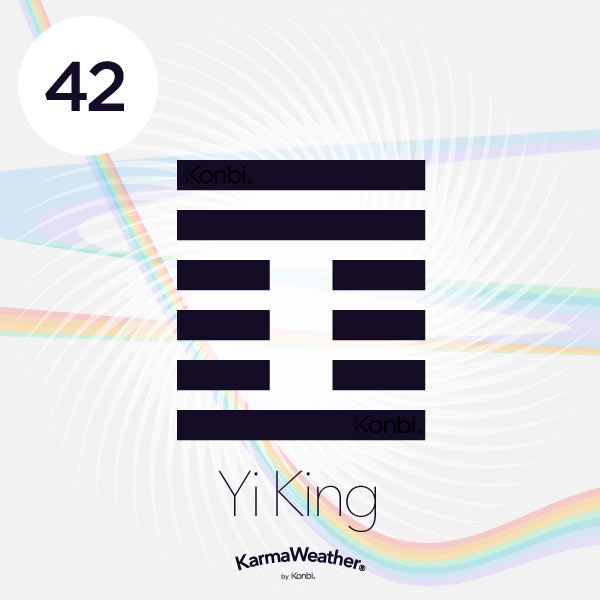 Yi Jing hexagram of plenitude (益, yì)
Optimistic and benevolent, the indivual born under the "Yi Jing hexagram of plenitude" has a sensitive and altruistic temperament. Generous and tolerant, he is the type to accept others in their differences and diversity and to share what he has, because he wants more than anyone to see those he loves happy and fulfilled. Thus, working or building for the collective good are part of his personal values. However, the being of the "Yi Jing hexagram of plenitude" is not very comfortable when it comes to ensuring a leadership role on topics that require serious managerial skills. Without being weak or fleeing, he prefers to be led to better pour his full energy to the construction. Persevering and constant, he moves slowly but surely towards his goals. If he has a rational and methodical vision, he needs coherence between his mind and his actions to make progress in life. On the other hand, the being of the "Yi Jing hexagram of plenitude" is often successful thanks to the support and encouragement of his relatives. Therefore, his main challenge lies in his ability to take a leading role on some of the fundamentals of his life and to be able to evolve in life without necessarily needing the approval or authorization of others to achieve his aspirations.
Fire Dragon's Pillar of Destiny
"The land buried under the sand" (Yang)
The imaged destiny of "the land buried under the sand" is neutral. This pillar is a symbolic reminder of the multiple layers and matrices of sand covering the earth, whose association with the Mother is synonymous with fertility and regeneration. We are reminded here that before being able to access the nourishing land, it is first necessary to extract the sand that covers it, in a repetitive gesture. The notion of perseverance summarizes the whole meaning of this imaged destiny, expressing that victory can only be achieved at the cost of a constant and determined effort, fueled by a deep desire to succeed.

As a pillar of the day of birth, brilliant achievements can be fostered by Providence, provided that the person concerned does not overlook the main driving idea of this imaged destiny.