Free and accurate daily horoscope of 25 April 2021

By Karmaweather - 26 February 2019
© KarmaWeather by Konbi - All rights reserved

Chinese calendar:
Day of the Water Rabbit
Month of the Water Dragon
Year of the Metal Ox

Free Chinese Daily Horoscope for: Rat (Mouse), Ox (Buffalo), Tiger, Rabbit (Hare, Cat), Dragon, Snake, Horse, Goat (Sheep), Monkey, Rooster (Chicken), Dog and Pig (Wild Boar)
Characteristics of 25 April 2021
Polarity of the day: Yin
Polarity of the month: Yang
Polarity of the year: Yin
Marriage and love: Auspicious
Favorable directions: East
Lucky colors: Red, Pink, Orange
Energetic chart: Weakness Fire
Destiny of birth (Yi Jing): The clan
Boy's first names: Jehoash, Kay, Melchior, Munir, Nireeman
Girl's first names: Hikari, Mounira, Nour, Nuria, Oriel

Daily horoscope of 25 April 2021
Water Rabbit Day
The Water Rabbit, more fragile than his peers, is capable of being manipulated by unscrupulous people who won't hesitate to take advantage of his credulity and kindness. Indeed, the Water Rabbit doesn't completely live in the present and prefers to take refuge in his memories, sometimes to the point of losing foot with reality. During a day marked by the energies of the Water Rabbit, there's a good chance that you will feel a sweet melancholy invade you. In business, the day should be devoted to creative rather than commercial or administrative tasks. If you suddenly feel like putting your interior decoration in jeopardy, take the time to visit family members who are less mobile and more dependent than you, or at least take news.
14th Lunar Mansion: the Eastern Wall
The lodge of the Eastern Wall is beneficial. Wednesday, the Water element and the planet Mercury are symbolically attached to this house. Intellectual professions and businesses benefit most from the positive energies of the Eastern Wall Lodge. Luck and wealth are there, as well as academic and professional achievements, provided that special attention is paid to the elderly. If you celebrates your wedding on this auspicious day, the education of your children will be all the more likely to bear fruit.
Daily food and diet's horoscope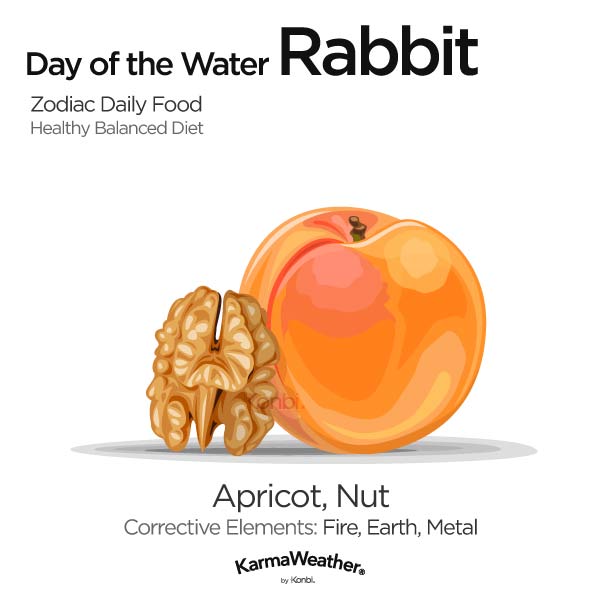 Chinese stone of birth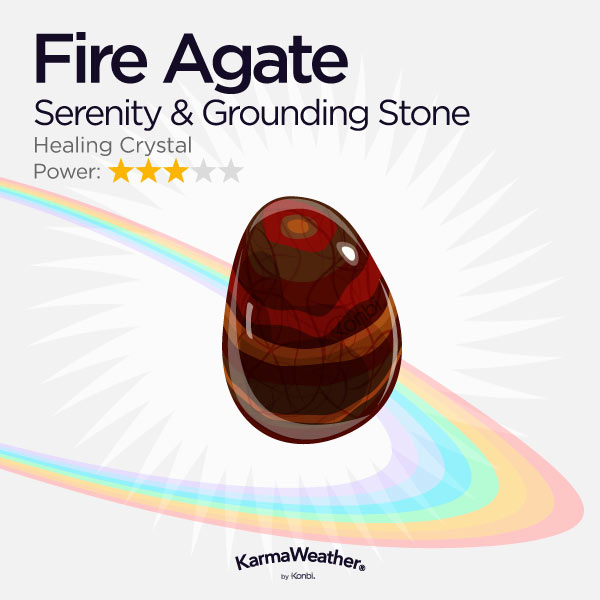 Corrective stone of the day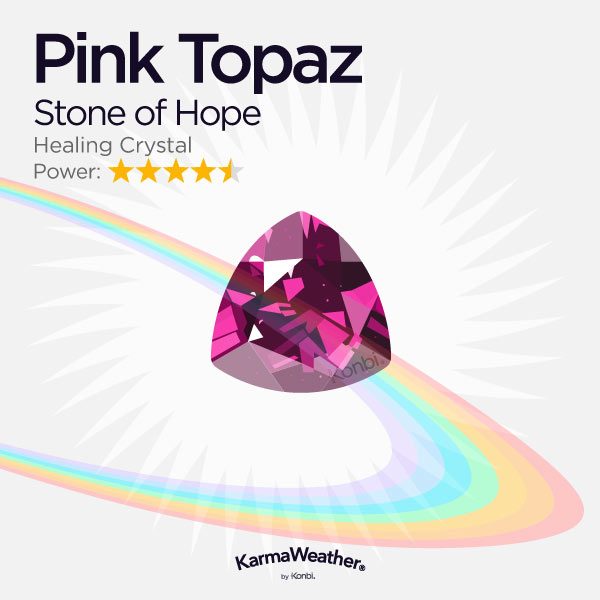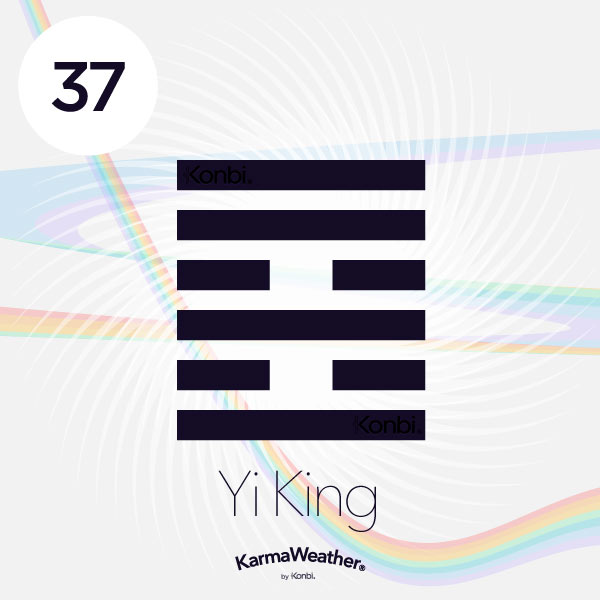 Yi Jing hexagram of the clan (家人, jiâ ren)
Water Rabbit's Pillar of Destiny
"The metal of the mirror" (Yin)
The imaged destiny of the "metal of the mirror" in its Yin form refers to a strong symbol of spiritual fulfillment that feeds on a spiritual search for existence. Thus the tool of wisdom and knowledge consolidates self-reflection, to become a powerful instrument that reveals the hidden truth. However, if the other pillars of the natal chart of the individual do not reinforce this pillar, it may mean illusion or a tendency to distort reality.

As a pillar of the day, good luck will be more present in the second half of life.