Free and accurate daily horoscope of 27 January 2021

By Karmaweather - 26 February 2019
© KarmaWeather by Konbi - All rights reserved

Chinese calendar:
Day of the Wood Pig
Month of the Earth Ox
Year of the Metal Rat

Free Chinese Daily Horoscope for: Rat (Mouse), Ox (Buffalo), Tiger, Rabbit (Hare, Cat), Dragon, Snake, Horse, Goat (Sheep), Monkey, Rooster (Chicken), Dog and Pig (Wild Boar)
Characteristics of 27 January 2021
Polarity of the day: Yin
Polarity of the month: Yin
Polarity of the year: Yang
Marriage and love:
Favorable directions: North Northwest
Lucky colors: Red, Pink, Orange
Energetic chart: Deficiency Fire
Destiny of birth (Yi Jing): The contemplation
Boy's first names: Declan, Hayden, Ignazio, Luciano, Teófilo
Girl's first names: Delia, Eloane, Kimba, Mounira, Nora

Daily horoscope of 27 January 2021
Wood Pig Day
Lucky are the friends of the Wood Pig! Optimistic and open-minded with a touch of materialism, the Wood Pig is ready to accept the betrayals of his friends and family on condition that he gets compensation in return. In that case, his gullibility must probably be his biggest defect, for profiteers of all kind can sniff at a hundred leagues the generous nature of the Wood Pig. Today, crafts requiring patience and precision are favored, especially craftsmanship, watchmaking, cabinetmaking and luthery. The Wood Pig being a great lover of good food, the job of pastry chef is also honored today, for the love and perfectionism that this culinary art demands from its practitioners. In love, it is a day (and an evening) during which the 12 signs of the Chinese zodiac can let their partner fully enjoy their insatiable appetite for the pleasures of life.
Daily food and diet's horoscope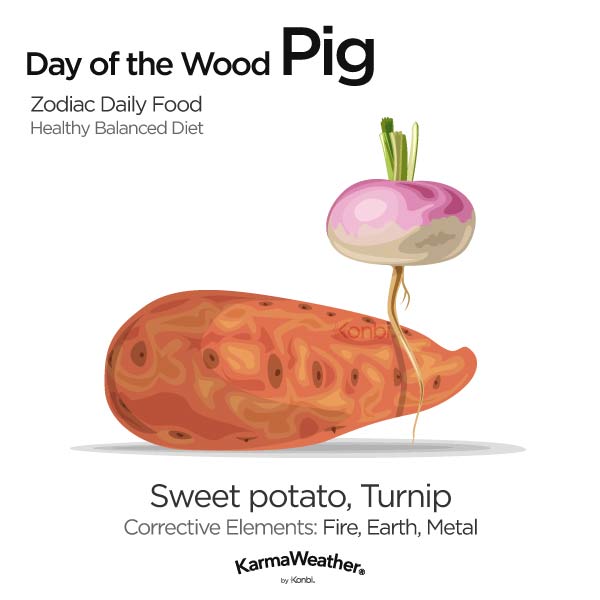 Chinese stone of birth
Corrective stone of the day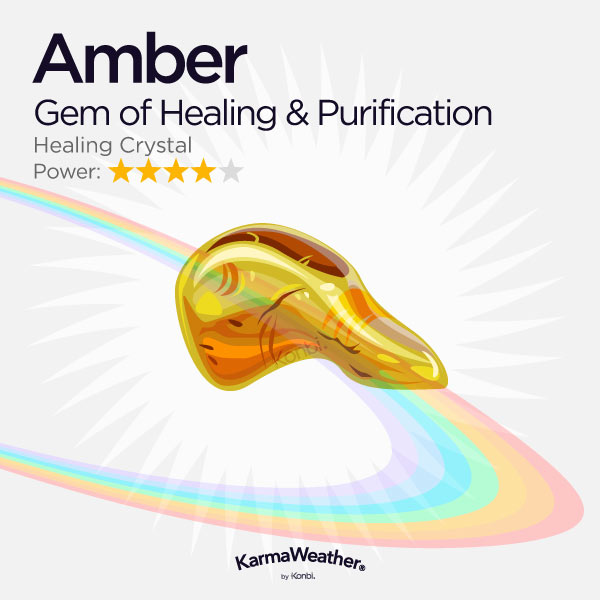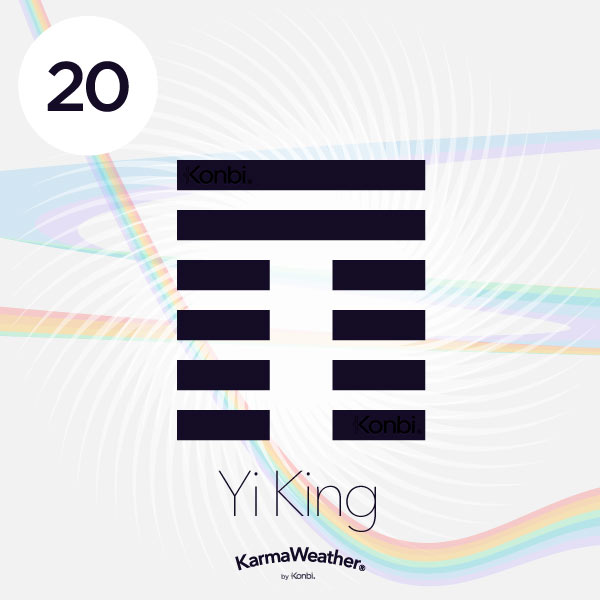 Yi Jing hexagram of contemplation (觀, guān)
The individual born under the "Yi Jing hexagram of contemplation" perceives, understands and expresses things with great clarity and insight. Generally a good speaker, he prefers to establish social ties with those with whom he can freely express his vision of the world. The exercise of power in organized communities is a matter of great concern to him. The being of the "Yi Jing hexagram of contemplation" can excel in trades that require contact with the general public. All the more so since he often manages to give an insightful picture of what a society, or a group of individuals, may need most to progress. Likewise, he has the talent to recognize situations with deceptive appearances and unreliable people. The predictions and opinions of a person born under the "Yi Jing hexagram of contemplation" are often of sure value, as long as his passion for disclosure does not outweigh the clarity of his expression. Thus, the main existential challenge of the person born under the "Yi Jing hexagram of contemplation" lies in his ability not to use his trump only for his own glory.
Wood Pig's Pillar of Destiny
"The fire at the top of the mountain" (Yin)