Free and accurate daily horoscope of 29 November 2021

By Karmaweather - 26 February 2019
© KarmaWeather by Konbi - All rights reserved

Chinese calendar:
Day of the Metal Snake
Month of the Earth Pig
Year of the Metal Ox

Free Chinese Daily Horoscope for: Rat (Mouse), Ox (Buffalo), Tiger, Rabbit (Hare, Cat), Dragon, Snake, Horse, Goat (Sheep), Monkey, Rooster (Chicken), Dog and Pig (Wild Boar)
Characteristics of 29 November 2021
Polarity of the day: Yin
Polarity of the month: Yin
Polarity of the year: Yin
Marriage and love: Inauspicious
Favorable directions: South Southeast
Lucky colors: White, Golden, Gray
Energetic chart: Excess Metal
Destiny of birth (Yi Jing): The influence
Boy's first names: Edgardo, Guillaume, Guillermo, Gwenaël, Laban
Girl's first names: Ariana, Candice, Eileen, Kenza, Nolwen

Daily horoscope of 29 November 2021
Metal Snake Day
A day marked by the energies of the Metal Snake predisposes to courage, ambition and perseverance in the actions undertaken in that period. Indeed, the Metal Snake, despite his marked taste for secrecy and his obsessive jealousy, is also fully aware of his qualities, which allows him to perform miracles. If he appreciates the money and the power it brings, he knows how to share with those he considers or loves. Today, you feel the need to take care of yourself (hairdresser, beautician, barber) and to evolve in a refined environment. Your elegance and charm are multiplied tenfold, so don't be surprised to receive more compliments than usual during the day. In love, you have the opportunity to pleasantly surprise your partner and consolidate your relationship, provided you remain open to dialogue.
25th Lunar Mansion: the Star Bird
The lodge of the Star Bird is neutral. Sunday and the sun are symbolically attached to this house. Even though the 25th lodge of the Star Bird is favorable to real estate transactions, it isn't advisable to choose it as the date of marriage.
Daily food and diet's horoscope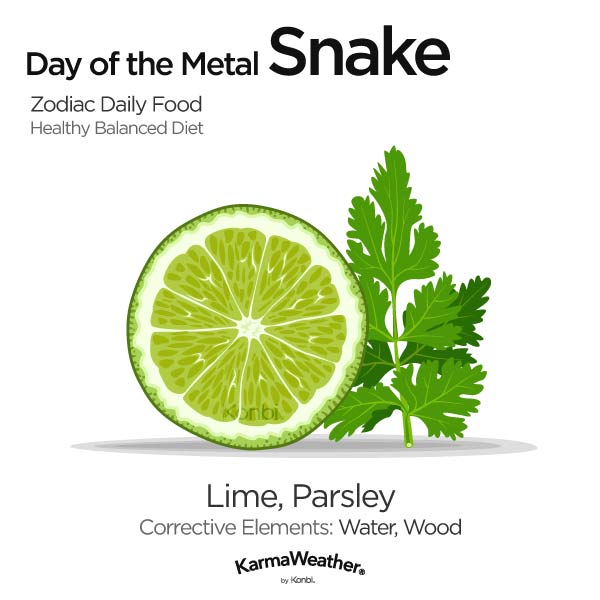 Chinese stone of birth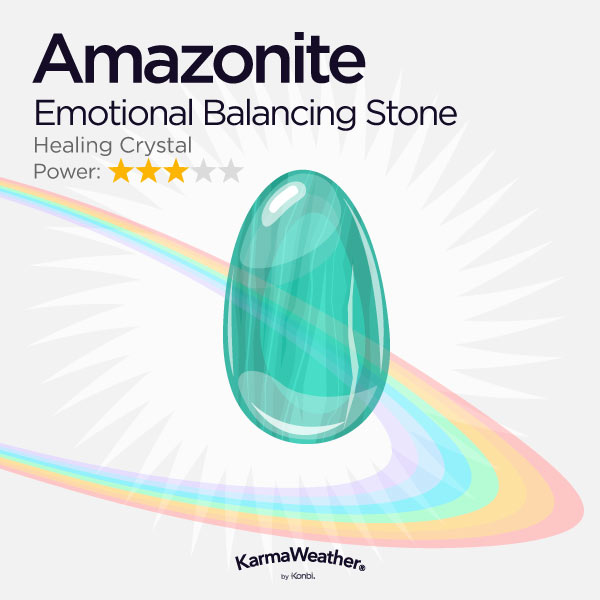 Corrective stone of the day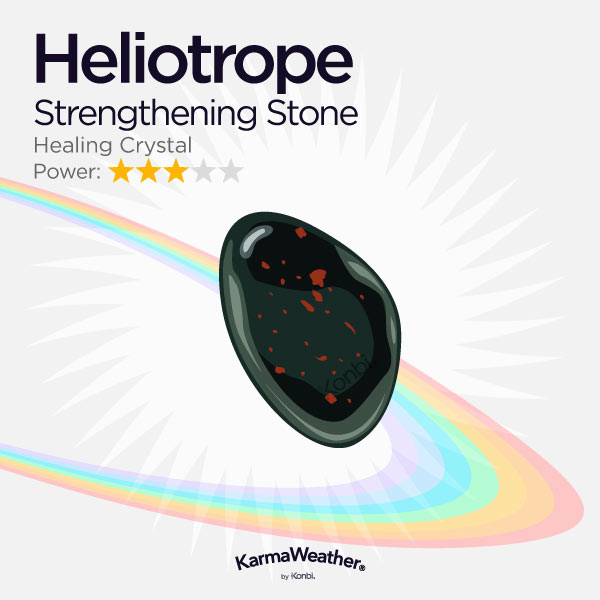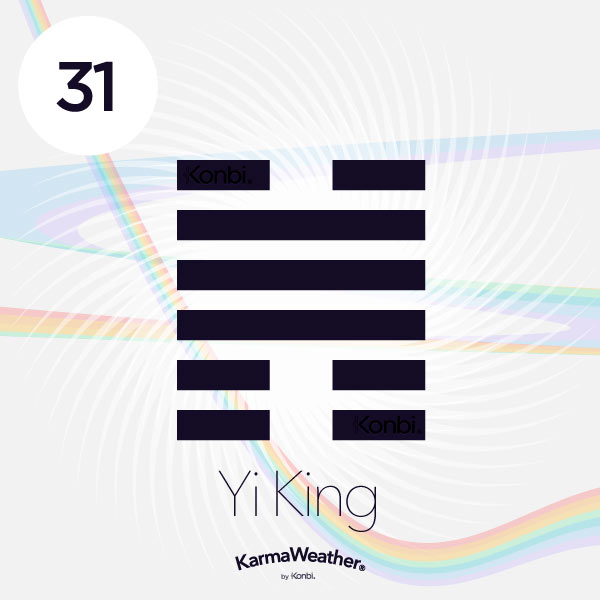 Yi Jing hexagram of influence (咸, xián)
The being born under the influence of "the Yi Jing hexagram of influence" is enthusiastic, free, sincere, ingenious and magnetic. Easily emotional, he is often attracted by a multitude of subjects as varied as each other. Adventurer but always lucid, he finds his strength in the mutual and stimulating attraction he develops with others. In his approach to human relations, he attaches great importance to cultivating privileged relations with those who hold social or political power. He is very comfortable developing complex strategies that require the timed implementation of large-scale material and human resources. Any ambitious project that allows him to develop his strategic know-how interests him. Also, the fact of having developed a powerful network which he can call upon if necessary is an indispensable force in his eyes. Moreover, being a good speaker, he does not usually have much difficulty convincing the value of his ideas or projects. However, even though he often decides to deepen a relationship based on his present or future interests, he is nevertheless sincere about the veracity of his feelings towards those he appreciates. Yet the fact that he does not take detours when he needs help can easily make him look like an unscrupulous opportunist. Therefore, the main existential challenge of the individual born under the influence of the "Yi Jing hexagram of influence" is to assert his ability to control his drives fueled by the more personal search for never ending up a day, victim of the same fate.
Metal Snake's Pillar of Destiny
"The cast bronze" (Yin)
The imaged destiny of "cast bronze" in its Yin form inspires discernment, a concern for constant improvement as well as a passion for materializing desires. This pillar is particularly beneficial as an annual pillar for scientists, because the successes associated with it are the result of an indomitable desire for creative research aimed at progress. However, a poorly managed excess enthusiasm can also become an obstacle to any lasting improvement. Consequently, and in order to avoid unfortunate failures, another pillar of the natal chart must imperatively come to temper the dominant ardor of this pillar. At the same time, it would help temper an underlying pernicious obsession with perfection.
As the pillar of the day, fortune and luck have more room to express themselves through the gradual shaping of versatile passion.