Free and accurate daily horoscope of 30 November 2021

By Karmaweather - 26 February 2019
© KarmaWeather by Konbi - All rights reserved

Chinese calendar:
Day of the Water Horse
Month of the Earth Pig
Year of the Metal Ox

Free Chinese Daily Horoscope for: Rat (Mouse), Ox (Buffalo), Tiger, Rabbit (Hare, Cat), Dragon, Snake, Horse, Goat (Sheep), Monkey, Rooster (Chicken), Dog and Pig (Wild Boar)
Characteristics of 30 November 2021
Polarity of the day: Yang
Polarity of the month: Yin
Polarity of the year: Yin
Marriage and love: Auspicious
Favorable directions: South
Lucky colors: Black, Blue
Energetic chart: Excess Water
Destiny of birth (Yi Jing): The influence
Boy's first names: Ford, Kendal, Lincoln, Marino, Marvin
Girl's first names: Ara, Bo, Fuensanta, Morgan, Nada

Daily horoscope of 30 November 2021
Water Horse Day
The Water Horse is a charming, elegant and skillful being, whose patience for others is matched only by his passion for adventure. He is also the most foreseeing of the Horses, which allows him to plan with great care his explorations in distant countries. Although he is amiable and sociable, his personality is unstable. Thus, he tends to change his mind instantly, for movement (his enemies will rather say escape) seems to him the best remedy for his natural anxiety. Today, enjoy the energies of the Water Horse to prepare your day. It is an ideal day to have a drink with your best friend in your favorite bar. If your business activity leads you to travel regularly (sales representative, trucker, taxi driver, railwayman, sailor, soldier, reporter, airplane pilot), the day of the Water Horse shall bring you this Chinese zodiac sign's taste for measured action.
26th Lunar Mansion: the Bended Bow
The lodge of the Bended Bow is beneficial. Monday and the Moon are symbolically attached to this house. It's a day for family reunions, celebrations, feasts and donations. The work achieved and past investments are rewarded. For those who are employees, promotion and a salary increase are possible.
Daily food and diet's horoscope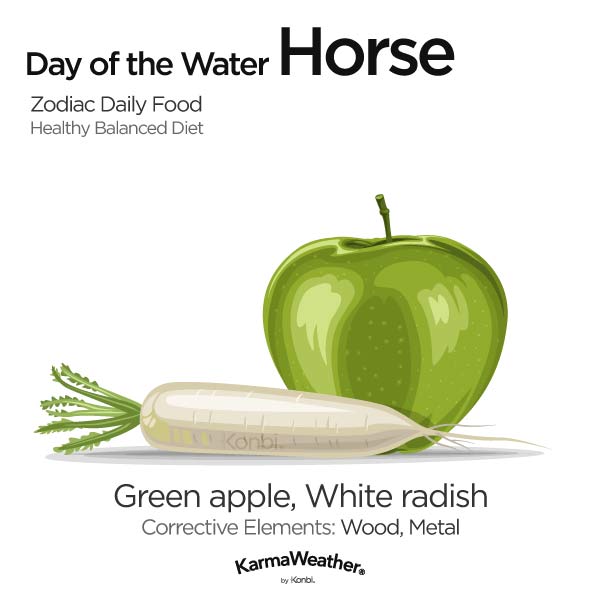 Chinese stone of birth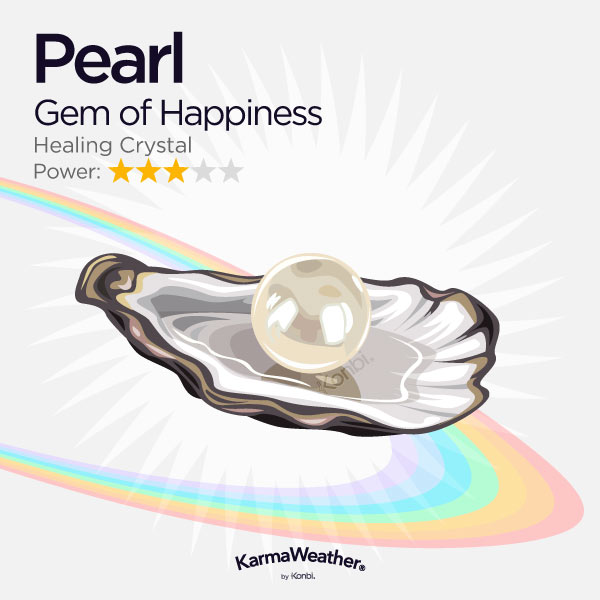 Corrective stone of the day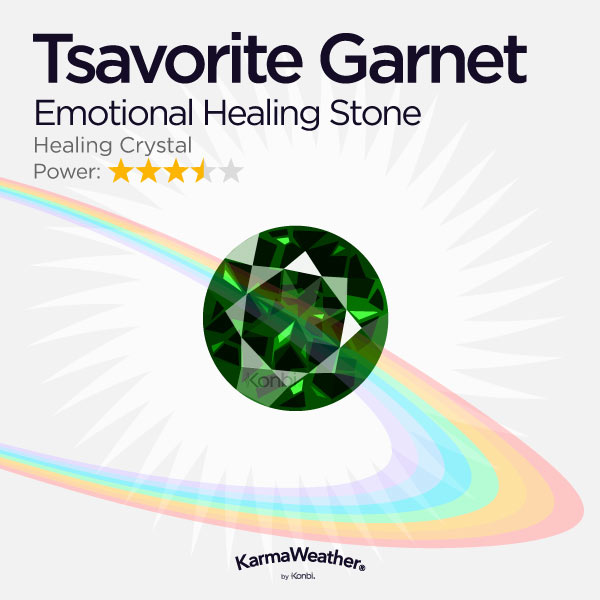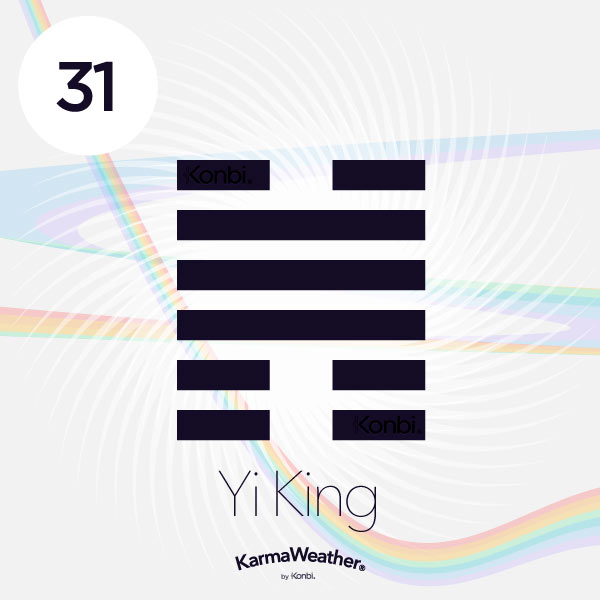 Yi Jing hexagram of influence (咸, xián)
The being born under the influence of "the Yi Jing hexagram of influence" is enthusiastic, free, sincere, ingenious and magnetic. Easily emotional, he is often attracted by a multitude of subjects as varied as each other. Adventurer but always lucid, he finds his strength in the mutual and stimulating attraction he develops with others. In his approach to human relations, he attaches great importance to cultivating privileged relations with those who hold social or political power. He is very comfortable developing complex strategies that require the timed implementation of large-scale material and human resources. Any ambitious project that allows him to develop his strategic know-how interests him. Also, the fact of having developed a powerful network which he can call upon if necessary is an indispensable force in his eyes. Moreover, being a good speaker, he does not usually have much difficulty convincing the value of his ideas or projects. However, even though he often decides to deepen a relationship based on his present or future interests, he is nevertheless sincere about the veracity of his feelings towards those he appreciates. Yet the fact that he does not take detours when he needs help can easily make him look like an unscrupulous opportunist. Therefore, the main existential challenge of the individual born under the influence of the "Yi Jing hexagram of influence" is to assert his ability to control his drives fueled by the more personal search for never ending up a day, victim of the same fate.
Water Horse's Pillar of Destiny
"The wood of poplar and willow" (Yang)
The imaged destiny of "poplar and willow wood" in its Yang form symbolizes romanticism, union and a sense of aesthetics. But it also refers to an excess of flexibility and by extension to laxity, like the branches of the willow poplar which indeed lack rigidity. Therefore, carelessness can irreparably cause the stagnation of existential realization. Still, this pillar becomes beneficial and finds its letters of nobility for the individual who carries it as an annual pillar, when he manages to maintain a discipline of life sufficiently structured so that his ascent is not hindered.
As the pillar of the birth day, the imaged destiny of "poplar and willow wood" has the potential to be beneficial. But that remains conditioned on the capacity that the individual concerned will have to make a fair distinction between reason and love, if he wishes that fortune and luck can keep him company as long as possible.