Free and accurate daily horoscope of 05 June 2021

By Karmaweather - 26 February 2019
© KarmaWeather by Konbi - All rights reserved

Chinese calendar:
Day of the Wood Monkey
Month of the Water Snake
Year of the Metal Ox

Free Chinese Daily Horoscope for: Rat (Mouse), Ox (Buffalo), Tiger, Rabbit (Hare, Cat), Dragon, Snake, Horse, Goat (Sheep), Monkey, Rooster (Chicken), Dog and Pig (Wild Boar)
Characteristics of 05 June 2021
Polarity of the day: Yang
Polarity of the month: Yin
Polarity of the year: Yin
Marriage and love: Auspicious
Favorable directions: West Southwest
Lucky colors: White, Golden, Gray
Energetic chart: Excess Metal
Destiny of birth (Yi Jing): Limitation
Boy's first names: Aurelio, Gerardo, Guilhem, Heriberto, Jin (金)
Girl's first names: Dora, Kate, Kenza, Luna, Nubia

Daily horoscope of 05 June 2021
Wood Monkey Day
As mischievous as distrustful, the Wood Monkey is none the less extremely voluntary and dynamic. He is also the most honest and conservative of the Monkeys. Appreciating above all the comfort of a well-ordered house, his thought is logical and prudent, which also allows him to handle and make money very efficiently. His ambition drives him to seek the light of the spotlight. His very developed sixth sense can just as much help him find the road of success as to torment him bitterly. However, the Wood Monkey is not the type to be carried away by a destiny that he won't have chosen and folded in his image. Today, you would be wrong not to take advantage of the specific energies of the Wood Monkey to make an in depth analysis of your professional situation. You have the possibility to find unexpected solutions to the difficulties you are confronted, and this by the sole force of your reasoning. Start by getting your house in order, tidy up your desk, then with your eyes closed and comfortably seated in your chair, think back to the events of the previous days, especially the details that you originally thought were superfluous. Also remember that if life is sometimes a battle against oneself, it is just as much a battle against those who pretend to want us good, blinded by their unhealthy and sterile thirst for control and power.
6th Lunar Mansion: the Tail
The Lodge of the Tail is beneficial. Tuesday, the Fire element and the planet Mars are symbolically attached to this house. The day of the 6th lodge of the constellation of the Tail is favorable to inheritances and education. Long disappeared objects can resurface, just as it's possible to hope for a professional promotion. Victory and success are around the corner.
Daily food and diet's horoscope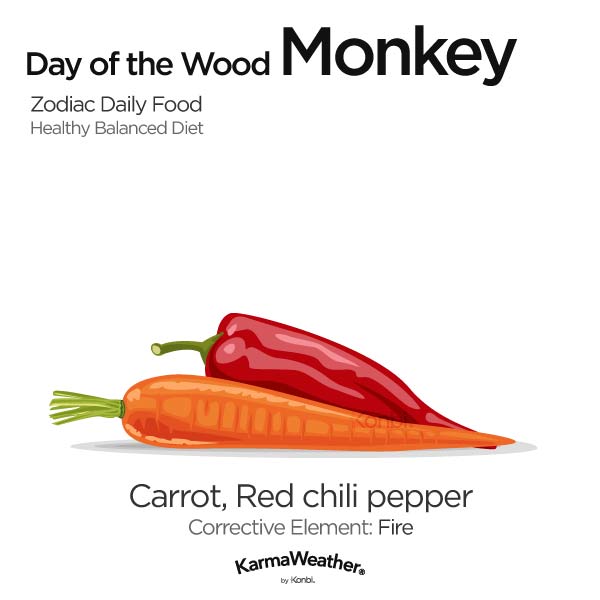 Chinese stone of birth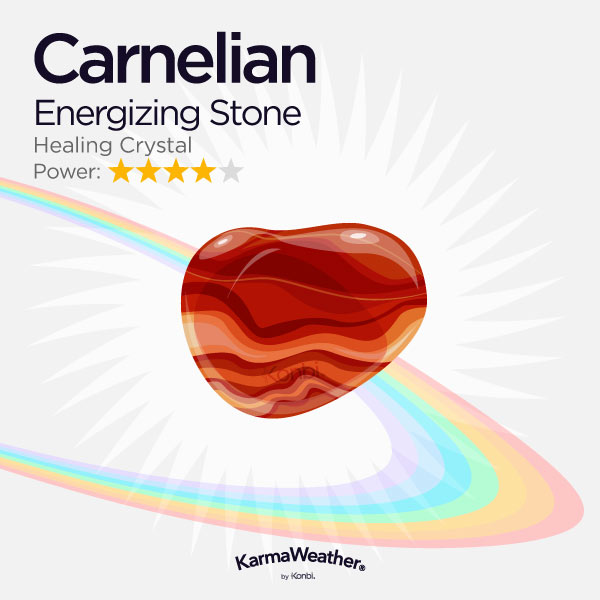 Corrective stone of the day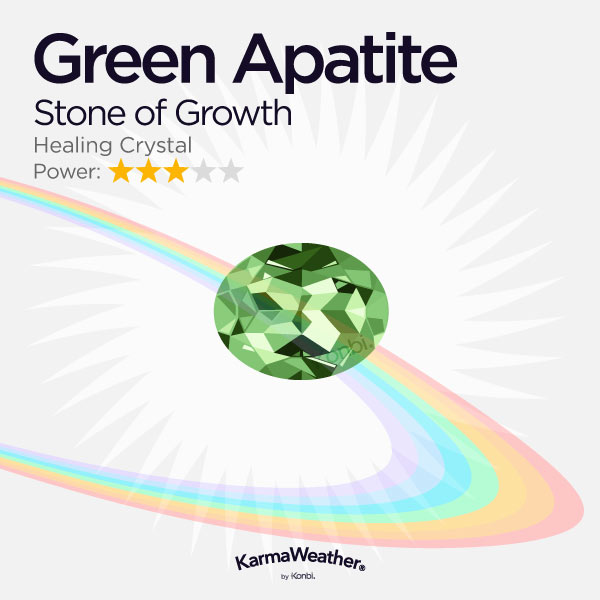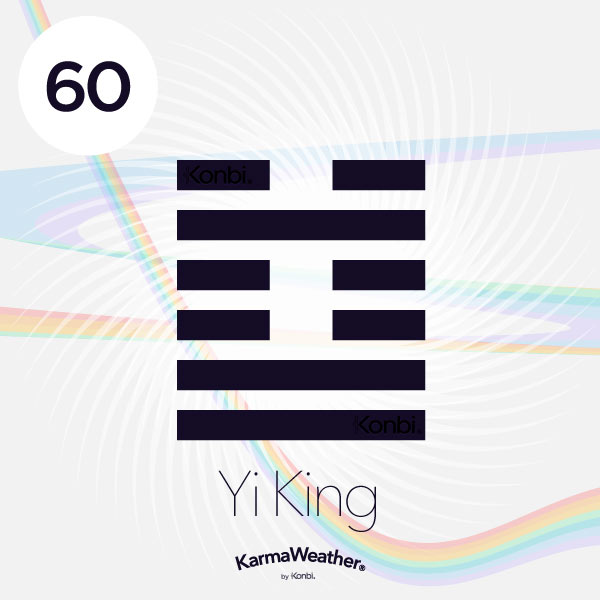 Yi Jing hexagram of the limitation (節, tsié)
Wood Monkey's Pillar of Destiny
"The water from wells and springs" (Yang)