Free and accurate daily horoscope of 09 February 2020

By Karmaweather - 26 February 2019
© KarmaWeather by Konbi - All rights reserved

Chinese calendar:
Day of the Horse Water
Month of the Tiger Earth
Year of the Rat Metal

Free Chinese Daily Horoscope for: Rat (Mouse), Ox (Buffalo), Tiger, Rabbit (Hare, Cat), Dragon, Snake, Horse, Goat (Sheep), Monkey, Rooster (Chicken), Dog and Pig (Wild Boar)
Characteristics of 09 February 2020
Polarity of the day: Yang
Polarity of the month: Yang
Polarity of the year: Yang
Marriage and love: Inauspicious
Favorable directions: South
Lucky colors: Green
Energetic chart: Weakness Wood
Destiny of birth (Yi Jing): The collapse
Boy's first names: Ashton, Basil, Bradley, Derrien, Florent
Girl's first names: Alameda, Briar, Capucine, Hortensia, Rosalie

Daily horoscope of 09 February 2020
Water Horse Day
The Water Horse is a charming, elegant and skillful being, whose patience for others is matched only by his passion for adventure. He is also the most foreseeing of the Horses, which allows him to plan with great care his explorations in distant countries. Although he is amiable and sociable, his personality is unstable. Thus, he tends to change his mind instantly, for movement (his enemies will rather say escape) seems to him the best remedy for his natural anxiety. Today, enjoy the energies of the Water Horse to prepare your day. It is an ideal day to have a drink with your best friend in your favorite bar. If your business activity leads you to travel regularly (sales representative, trucker, taxi driver, railwayman, sailor, soldier, reporter, airplane pilot), the day of the Water Horse shall bring you this Chinese zodiac sign's taste for measured action.
10th Lunar Mansion: the Weaver
The lodge of the Weaver is unfavorable. Saturday, the Earth element and the planet Saturn are symbolically attached to this house. The star of the Weaver (also known as the Woman or the Maid) is a warning of conflicts within the family and possible health problems.
Daily food and diet's horoscope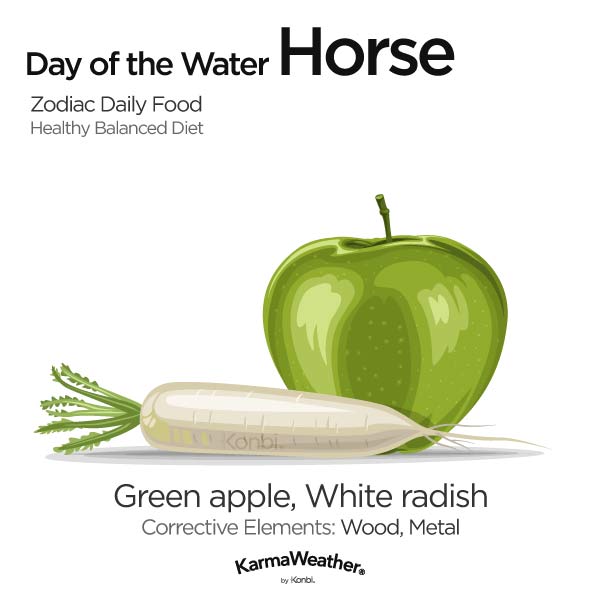 Chinese stone of birth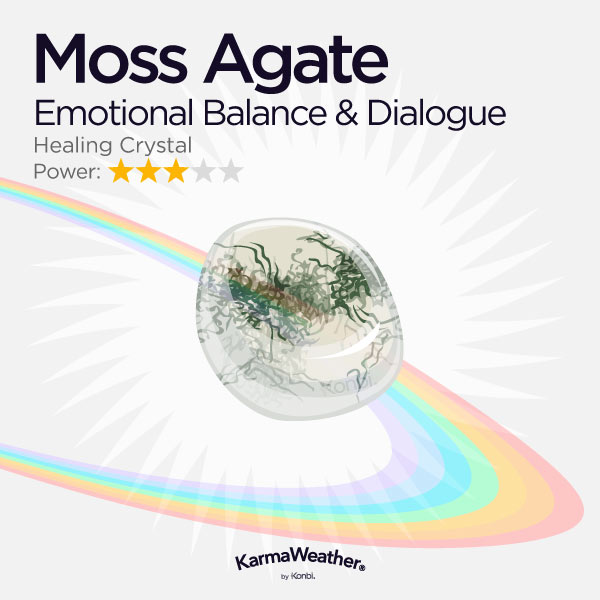 Corrective stone of the day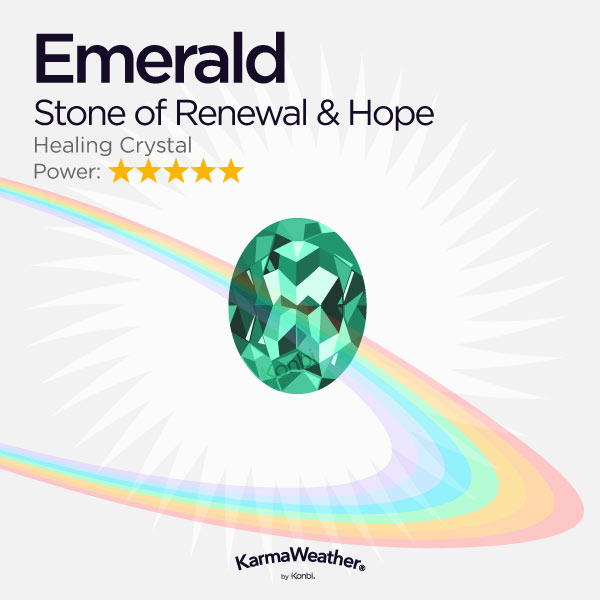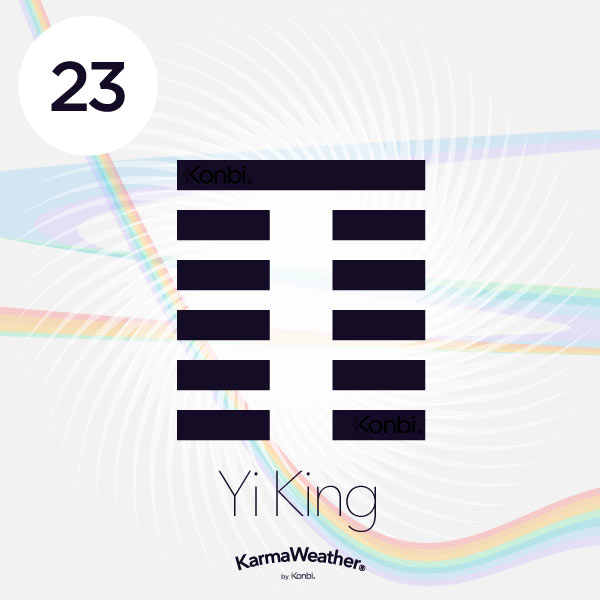 Yi Jing hexagram of the collapse (剝, bō)
The person born under the "Yi Jing hexagram of the collapse" has a mild, cautious and little expansive temperament. Usually benevolent towards those around him, however, he chooses to develop friendships only with those who have more or less a similar character to his own. In life, he prefers to be content with events without really trying to change things. That is why it is not really his style to carry the banner of an ideological cause, no matter how noble, but which would require a contesting courage. The being of the "Yi Jing hexagram of the collapse" therefore prefers to remain passive in the face of the vagaries of life and wait, until things come naturally back in order. And if one day he ever took an initiative, it would only be because he could hardly decide otherwise. Still, thanks to his prudence, the being of the "Yi Jing hexagram of the collapse" stands out for the stability and security he is able to offer to his family. The main challenge that the being of the "Yi Jing hexagram of the collapse" must meet is his ability to take an active and voluntary role during his life, to avoid drowning in bitter sorrows, once reached the plenitude of age.
Water Horse's Pillar of Destiny
"The wood of the poplar and the willow" (Yang)