Great Summer Chinese Horoscope: July-August 2023
July-August 2023: Monthly forecast for the 12 Chinese zodiac animal signs of the lunar calendar
By KarmaWeather - 30 June 2023
© KarmaWeather by Konbi - All rights reserved
Monthly forecast during the Horse and Goat Months of the Chinese calendar
Monthly predictions for each day of the months of July and August 2023, for the 12 animals of the Chinese Zodiac: Rat, Ox, Tiger, Rabbit, Dragon, Snake, Horse, Goat, Monkey, Rooster, Dog and Pig
July & August 2023 horoscope: the Months of the Horse and Goat
The summer of 2023 marks a period of strong evolution for the twelve signs of the Chinese zodiac, each facing their own transformations and challenges. The change from spring to summer symbolizes a transition to a new phase of growth and development for all. Whether you are an agile Rat, a tenacious Ox, a passionate Tiger, a sensitive Rabbit, a flamboyant Dragon, an intuitive Serpent, a dynamic Horse, a creative Goat, a shrewd Monkey, an observant Rooster, a loyal Dog or a generous Pig , the summer of 2023 offers unique opportunities for fulfillment and self-discovery.
In addition, the summer period ruled by the Rabbit (animal of the year) is generally marked by abundance and optimism, reunions with family and friends, as well as travels and adventures. It's a time for everyone to come out of their shell, explore the surrounding world, enrich their life experience and create new memories. However, during the summer of 2023, the twelve Chinese zodiac signs will also have to exercise caution and discernment. Faced with the many challenges on the horizon, it is essential to be well prepared and to have a clear strategy for each aspect of life: love, friendship, career, health and finances. Each Chinese zodiac sign should focus on using their inner strengths to navigate through these challenges while remaining attuned to the changing world around them.
Chinese zodiac signs, with their unique characteristics, are invited to reflect and adapt to the changing dynamics of summer 2023. Now is a good time to take bold initiatives, make meaningful connections, and demonstrate resilience in the face of adversity.
While conflicts, economic concerns and climate change are on the agenda, it is important to remember that every gesture counts and that it is everyone's duty to work to improve the collective quality of life. Whatever the experience, in the summer of 2023 the journey will be just as important as the destination. Thus, the summer of 2023 in the Year of the Water Rabbit invites a time of personal growth, self-fulfilment, and celebration of life in all its diversity and beauty.
Daily energy distribution of the 5 elements
Click here to read the daily energetic distribution of the 5 elements of July and August 2023. Traditionally, interactions between Fire, Earth, Water and Metal greatly influence the course of the day for the 12 Chinese zodiac signs.
Chinese zodiac lucky stone of the month
Chinese zodiac corrective birthstone and lucky stone of July and August 2023 for the 12 Chinese zodiac animal signs: Amethyst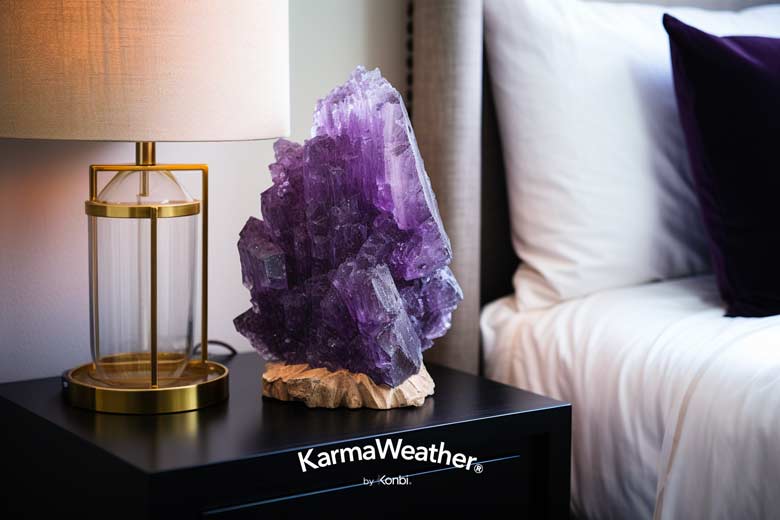 Monthly horoscope for the 12 Chinese zodiac signs during Summer 2023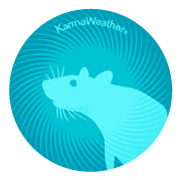 Rat July-August 2023 horoscope
At the gates of summer 2023, the Rat is preparing to live memorable moments. On the affective side, passionate impulses encourage him to discover uncharted sentimental territories. It's time to let go of all resistance and let yourself be carried away by the waltz of love. However, possible disputes could tarnish this idyllic picture. Will the Rat be able to dispel misunderstandings and maintain harmony in his emotional relationships? It is essential to take the time to discuss things calmly and to listen carefully to avoid any discrepancy. Caution is called for: it is necessary to preserve one's energy and not to be overwhelmed by the power of feelings.
Socially, the Rat can count on the support of those close to him. Some people will prove to be real supports, in particular the Monkey who will provide him with his assistance. He will be able to identify and appreciate the richness of these new friendships. It will be important for him to nurture these precious relationships through moments of exchange and conviviality.
Professionally, the Rat will have the opportunity to strengthen his position. Projects in preparation could succeed and bring encouraging news. However, unplanned travel may be necessary. The Rat on a mission will be ready to leave his comfort zone and face these challenges. A tip to follow: he must prepare in advance and remain vigilant during his travels to avoid any inconvenience.
The challenges to overcome will be varied. Some, of a personal nature, will require audacity and courage. Others, more related to the professional world, will require rigor and perseverance. In any case, the Rat must remember that each challenge is an opportunity to learn and progress. Will he be able to perceive these difficulties from this angle? This is the key to successfully overcoming them.
Trends for the summer of 2023 for the Rat draw a rather serene climate, with some occasional turbulence. This period is favorable to transformations, whether internal or external. The Rat will know how to seize the opportunities that present themselves to him and navigate through the changes.
Finally, on the economic level, stabilization is looming. After a period of uncertainty, the Rat's financial situation should improve. Now is the time to exercise caution and resist the temptation to engage in risky investments. The key is vigilance and informed decision-making. Positive news could also provide a welcome breath of fresh air financially.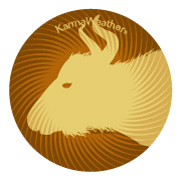 Ox July-August 2023 horoscope
For the Ox, the summer of 2023 is a time of contrasts, especially in the area of love. During this period, he may have to move away from his usual affinities, his relationships taking an unexpected turn between moments of loneliness and an astonishing influx of suitors. But it's also a good time to think about a fresh start. In times of tension, it is best to ask for help and walk away from the conflict to preserve the peace.
When it comes to friendship, the Ox can expect to form beneficial bonds and collaborations. Judicious use of communication tools can promote sincere exchanges and strong relationships.
On the work side, the summer of 2023 is a period of creativity. Even if the Ox can sometimes feel overwhelmed by the skills of his colleagues, his meticulousness and his sense of organization allow him to distinguish himself. The goal is to transform these feelings of inferiority into a source of motivation to improve. As for the challenges to be met, the Ox must show perseverance and patience. Despite the obstacles, it is important not to make hasty decisions and to be careful when traveling abroad.
For the Ox, the summer of 2023 is a period of precarious balance. Moments of joy and disappointment alternate, making this period both unpredictable and stimulating.
Financially, the Ox can feel a bitter taste. A regrettable purchase should not darken the whole landscape. Positive financial events are in sight. The financial outlook is favourable, provided reckless spending is avoided. A question then arises: will the Ox be able to identify and seize the financial opportunities that will come their way?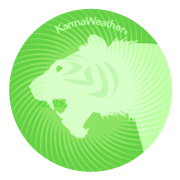 Tiger July-August 2023 horoscope
The summer of 2023 promises to be loaded with emotions and new experiences for the Tiger. On the sentimental side, passion could lead him to explore still unexplored paths. His dazzling vitality will allow him to distinguish himself in the game of love. However, it might be wise to pay special attention to its appearance to continue to generate interest. Detox, steam bath, exfoliation or energy massage: everything is good for showing off. Also, the Tiger might discover that love lurks closer than he thinks, perhaps even within his close circle. Will he be able to recognize this opportunity and seize his chance?
Regarding friendly relations, the Tiger could receive solicitations from people who have already benefited from his generosity. He must be careful not to make unrealizable promises, because non-respect of his commitments could generate tensions. A word of advice: it is better to say no from the start than to create disappointments later.
On the professional level, the Tiger could experience some temporary slowdowns. However, these setbacks should not frighten him. On the contrary, they can be an opportunity to step back, recharge and come back stronger. A vacation away from the hustle and bustle could be beneficial. Far from the daily hustle and bustle, he will have time to reflect on his ambitions and the direction he wishes to give to his career.
As for the challenges ahead, the Tiger should not fear them. It is essential to remain vigilant when traveling abroad to avoid any inconvenience. In addition, special vigilance must be given to food to prevent any risk of disease.
The summer 2023 trends for the Tiger herald a period of evolution and transformation. Despite the challenges, he will be able to bounce back and make the best of each situation.
Finally, caution is in order when it comes to finances. It would be wise to exercise restraint and avoid overspending. Moreover, the Tiger should not count on uncertain gains or engage in projects that do not inspire him with confidence. However, financial opportunities could arise where he least expects them, for example on the side of his family. The main thing is not to take for granted what is not yet really possessed. In short, the summer of 2023 will be a time of evolution, reflection and opportunity for the Tiger.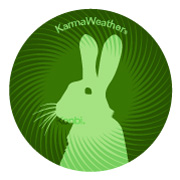 Rabbit July-August 2023 horoscope
The summer of 2023 promises to be a period full of surprises and discoveries for the Rabbit. From an emotional point of view, it is likely that he is going through a period of intense romanticism. The softness of a caress, the affectionate gesture of a loving hand, can bring him to fully savor the present moment. It is important, however, to establish harmony between desire and respect for each other's feelings. If he has to make a choice between his professional life and his sentimental life, he will have to show discernment to make the best decision. Would he be able to find that perfect balance?
In terms of friendly relations, the Rabbit will spend a peaceful and joyful summer. Friendships will be nourished by shared moments, but he will have to be vigilant in the face of the overflowing affection of certain loved ones, which could hide emotional traps. Prudence and discernment are required to maintain a healthy and balanced friendship.
On the professional level, the Rabbit will have to cultivate his creativity to explore new horizons. It might be wise to plant some innovative seeds in his professional field. However, he should not take unnecessary risks that could further benefit others. An opportunity for change could present itself, in which case he should start preparing the ground for this transition without delay.
Regarding the challenges to be met, the Rabbit will approach the summer of 2023 with serenity. The obstacles encountered will be circumvented without great difficulty. However, when traveling or traveling abroad, he must be vigilant to avoid any inconvenience.
Regarding the major trends of summer 2023, the Rabbit will go through this period with complete peace of mind. The efforts made upstream will bear fruit, which will contribute to their well-being and general satisfaction.
Finally, on the economic side, the Rabbit will regain financial stability. However, he will have to be careful not to let his debts drag on and to settle his financial obligations in due time. A word of advice: it would be preferable to avoid risky investments and to favor caution to maintain this newfound balance. In short, the summer of 2023 will be a time of softness, creativity and balance for the Rabbit.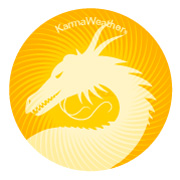 Dragon July-August 2023 horoscope
The summer of 2023 for the Dragon promises to be a sweet mix of stability, challenges and success. In terms of love, this period will require patience and tolerance to maintain harmony with his partner. Existing ties can be strengthened by mutual respect and a deep understanding of each other's needs. However, compromises may be necessary, as well as being open-minded to the suggestions and advice of others. A question arises: is the Dragon ready to make these compromises for the well-being of his romantic relationship?
Social interactions will be peaceful and enjoyable. Stimulating encounters could lead him to create deep and lasting bonds. It is recommended to remain attentive and open to new friendships that could be formed during this summer season.
On the professional level, the summer promises significant advancements for the Dragon. New opportunities will arise, paving the way for notable achievements. However, he will have to remain vigilant in the face of possible legal problems and show flexibility in his professional relations. A cautious and thoughtful approach to his decisions could allow him to successfully navigate this field.
The summer 2023 challenges for the Dragon will come in different forms. However, he is equipped to overcome them with bravery. In the face of possible difficulties when traveling or traveling abroad, it is advisable to remain attentive and take the necessary precautionary measures to ensure your safety and peace of mind.
Summer trends for the Dragon suggest a period of stability. Although challenges may arise, no major issues should upset its balance. This summer period will therefore be marked by a certain tranquility, punctuated by successes and challenges.
When it comes to finances, the Dragon should observe stability during the summer of 2023. However, it is advisable not to get carried away with excessive spending and to be cautious in your financial decisions. The first successes should not push him to imprudence. On the contrary, they should encourage him to remain prudent and to maintain a rigorous management of his finances. In sum, the summer of 2023 for the Dragon will be a time of tranquility and caution, but also of stimulating opportunities and challenges.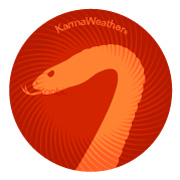 Snake July-August 2023 horoscope
For the Chinese zodiac sign of the Snake, the summer of 2023 brings opportunities for personal growth, especially on the sentimental level. Developing a sense of altruism could be beneficial for maintaining harmony in your relationships. However, a caveat is in order: avoid deceiving yourself or distorting the reality experienced by your partner. Authenticity is the keyword here. Good news could be on the way, making summer all the more exciting and promising for the Snake in love.
Regarding friendly encounters, summer offers the opportunity to forge new ties. The influential people you meet could prove to be invaluable allies. However, it is recommended to keep a certain distance from angry or manipulative individuals, as their presence could disturb your serenity.
On a professional level, the summer of 2023 is the ideal time to consolidate your achievements. It is essential to take care of your presentation and your communication. A question arises: how can you use these improvements to shine your potential? Let's remember that past failures can be valuable lessons for better navigating future obstacles.
The challenges of summer can come in the form of unexpected actions for which the Snake might have to justify himself. This is where caution is in order. Whatever the obstacles encountered, it is recommended to remain vigilant and learn from each experience to better manage them.
The general trends for the summer of 2023 for the Snake show a beneficial period. This is the perfect time to exercise wisdom and moderation in all your undertakings.
Finally, financially, the summer could bring additional income. However, it is crucial not to lose sight of what was originally planned. Wisdom has its virtues. It is therefore strongly recommended to exercise moderation and caution. Don't get carried away by unforeseen circumstances and stick to your original plan.
In summary, the summer of 2023 for the Snake promises to be a time of personal growth, stimulating opportunities and challenges.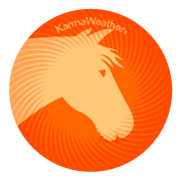 Horse July-August 2023 horoscope
During the summer of 2023, the Horse faces a period rich in emotions. In the field of love, it is time for him to fill himself with positive energies. He realizes that the inconveniences of the past are now only a source of entertainment for him. The possible pitfalls on the love journey are not insurmountable and the precious help of the family will be felt. It is important to look in the same direction as your partner, while keeping an eye on what is happening behind. For singles, they must learn to share their happiness with those who supported them in difficult times.
As far as friendly relations are concerned, the Horse will make interesting new encounters during his business trips. Sometimes the most important decisions are made during a working meal. This is a great opportunity to forge new meaningful relationships and to strengthen ties with old friends. Does he remember the importance of these past encounters?
On the professional level, an unprecedented adventure is envisaged and new horizons to explore present themselves to him. From the start, it is important that he sets his limits so as not to feel overwhelmed by the tasks that are asked of him. The weather is bright for the Horse, especially as new opportunities will allow him to show his skills and dedication.
Nevertheless, the Horse will have some challenges to overcome. Pitfalls can arise unexpectedly and it is important that he keep a calm mind in the face of these unforeseen obstacles. Excessive enthusiasm can be counterproductive, so a moderate approach is advised.
As far as the major trends for summer 2023 are concerned, the weather remains fine for the Horse. Family celebrations in small groups are to be expected, bringing a warm and joyful atmosphere.
On the financial side, many movements are planned. Money changes hands or places, so you have to be careful. He learns to share with those who truly deserve it, knowing that a return on investment is possible later. But it is important that he does not get carried away by the initial enthusiasm and that he makes wise financial decisions to preserve his economic stability.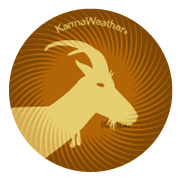 Goat July-August 2023 horoscope
For the summer of 2023, the Goat can expect a period full of surprises and joys in the field of love. The meadow is lush and full of beautiful plants ready to be picked. Trends unfold and the Goat finds himself immersed in a bewitching atmosphere, comparable to a familiar melody that transports him instantly. A symphony of fulfillment and jubilation unfolds before her, offering her a time when joy and contentment are revealed with every step. The single Goat must take advantage of these lucky openings. However, the Goat must also avoid people who seek to limit its movements, because it will not be in its obedience phase. True love will come with freedom and respect for each other's boundaries. The Goat must learn from past mistakes, seeing them not as regrets, but as opportunities to grow and develop. In case of inconvenience, why try to force things when other delicacies to taste are available elsewhere?
In the field of social relations, many unexpected pleasures await the Goat. A little occasional whimsy never hurts, as long as she chooses her moments carefully and doesn't overdo it. Strong, genuine friendships are those that bring happiness and stand the test of time. Will she be able to maintain the balance between her desire for adventure and respect for others? Yes, with a good dose of organization and respect for the imposed limits.
In his career, the Goat must stay informed of what is happening around him. There is no question of letting anyone take advantage of their naivety this time. With the assets she has in hand, she can occupy the place that is due to her. This is a good time to demonstrate your skills and advance your career.
In terms of challenges, summer can present some personal project postponements. However, all obstacles will prove to be surmountable in all circumstances with time and a pragmatic spirit. There is no need to rush things, an objective and timely look can be the key to resolving difficulties.
Finally, on the financial level, many movements of funds occur simultaneously. Money shouldn't be a problem, except in the case of a poorly controlled outpouring of generosity. The Goat must simply seize the most judicious opportunities on the fly. Now is the time to exercise caution in money management because generosity, while commendable, can cause problems if left unchecked.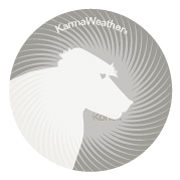 Monkey July-August 2023 horoscope
The summer of 2023 is emerging as a dynamic period for the Monkey, especially in terms of love. Preparing his finery, the Monkey could meet unexpected loves. An unforeseen thunderbolt cannot be ruled out, as he travels to somewhat unusual or inconspicuous places. Perhaps a mysterious charm will emanate from the shadows, chaining his heart to a new person. It is a time of intense emotion, passionate attraction and tender moments. It might be wise, however, to exercise caution, to avoid getting carried away with the excitement of the new without considering the reality of the feelings. May the Monkey let his intuition guide him, knowing that at this moment, he is often wiser than his reason.
On the social side, the Monkey can expect fruitful alliances. Without even soliciting them particularly, the supports seem to come to him. However, it is important to maintain lucidity, not to get carried away with enticing promises that might not be as brilliant as they seem. How will he react to a tempting but potentially risky offer?
At work, the desire for change could set in. Business travel could turn out to be profitable and maybe it would be time to take the plunge and become your own boss. The prospects are vast and the opportunities seem promising. However, it is important to remain cautious and carefully weigh the pros and cons before making a radical decision.
Faced with challenges, the Monkey will have to keep his eyes open. Not all events will necessarily be in his favour. The most important thing is to remain lucid and not to be destabilized by the unexpected. Demonstrating resilience and determination will be key to overcoming these obstacles.
The summer of 2023, for the Monkey, will be characterized by renewed dynamics and energy. Luck seems to accompany him every step of the way and he is ready to seize any opportunity that presents itself.
On the financial level, major monetary movements are in preparation. It is a good time for investments, but the Monkey must remain cautious in the face of overly attractive proposals. The unexpected additional income could, however, round off the end of the month, which would be a real masterstroke. However, caution is in order: sound financial management will be the key to maintaining solid economic health throughout the summer.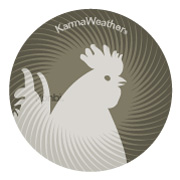 Rooster July-August 2023 horoscope
The summer of 2023 for the sign of the Rooster promises to be promising in terms of love. The feelings intensify and the complicity strengthens. He finds in his partner's difference an attraction that cements their relationship. But for those who are still looking for a soul mate, they need to choose the places they frequent with more discernment. The warm and friendly atmospheres are favored for new encounters. However, it is advisable to be vigilant at home to avoid small domestic accidents. Maybe it's time to rethink the domestic organization for more security?
In matters of social relations, the Rooster can expect providential support. Friendships grow stronger and new encounters prove rewarding. However, a question arises: how to avoid getting involved in what does not concern him? Respect for the privacy of others is essential, as is the importance of not comparing yourself to others. Everyone has their own journey and their own destiny.
On the professional level, the Rooster has the opportunity to distinguish himself. His creativity and ingenuity allow him to assert his qualities. However, he shouldn't feel pressured into doing things he doesn't like. If necessary, he should consider involving one or two additional people to carry out his projects.
Faced with challenges, the Rooster could experience a temporary decline in form. However, with rest and good stress management, he will manage to overcome this difficult passage. Perseverance and courage will be his best allies to meet these challenges.
The summer of 2023 is shaping up to be a period of consolidation and growth for the Rooster. It is a time of opportunities and challenges that will allow the Rooster to show his true nature: proud, resilient and determined.
From a financial point of view, the Rooster must resist any temptation to spend recklessly. Unresolved questions about his financial situation might bother him temporarily. But he must understand that appearances are often deceiving and be patient. Sound advice would be to opt for prudent management of your finances and to seek professional advice to resolve these questions.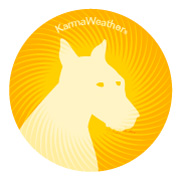 Dog July-August 2023 horoscope
During the summer of 2023, the Chinese sign of the Dog should prepare for a contrasting season. Particularly among single people, romance, sentimental affections and love life will experience a new boom. The Dog, being in a phase of stability during the first half of the summer, could experience intense moments of love. A new momentum is confirmed and a door opens for a true and sincere love. However, it is essential to remain attentive, because too much wanting to control the life of the other could unbalance the existing bond. It will also be a time for expressing gratitude for the little things in life, which are often the most precious. However, the second half of summer can be more tumultuous, with challenges to overcome and decisions to be made. The question to ask is: "How can I maintain my emotional balance while taking into account the needs and desires of my partner?".
On the friendly side, the summer will be conducive to interesting encounters, mainly during celebrations or social events. This is where the Single Dog has a card to play. The establishment of new relationships, based on mutual understanding and compassion, will be of great importance. Cultural exchanges and travel, although requiring caution, can be rewarding.
On the professional level, the situation could be less ideal than expected. However, the alliances made during the previous months help the Dog to stay the course. Nothing should be left to chance and caution is essential, especially during business trips. Constructive discussions around recently resolved conflicts could lead to new solutions.
When it comes to finances, the money seems to arrive without too much difficulty. However, it would be wiser to limit yourself to essential expenses for now. A financial transaction is to be closely monitored, just as it is always prudent to regularly check the security of your bank accounts.
In a nutshell, the summer of 2023 promises to be a time of challenges and growth for the Dog. General summer trends suggest that gratitude, caution, and open-mindedness are the keys to navigating this season successfully.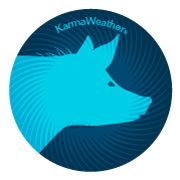 Pig July-August 2023 horoscope
The summer of 2023 for the Chinese zodiac sign of the Pig will be a period of transition punctuated with great opportunities. The Pig, naturally endowed with great generosity, will be faced with important choices that could affect the course of his life.
Regarding love, the Pig is generally appreciated for his gentle character and his devotion. During this summer, the Pig's popularity could reach unprecedented heights. Now might be a good time to take a more serious step in your relationship. The Pig will have to focus on what is essential for him and live his life according to his own values, without worrying about the opinion of others. However, it is important to maintain a balance between giving and receiving to avoid feeling overwhelmed or neglected. The crucial question to ask is: "How can I find a balance between my needs and those of my partner without compromising my own satisfaction?"
On the friendly level, the Pig can expect pleasant encounters and moments of relaxation. However, he will have to be careful not to let himself go too much and to maintain a certain discipline to preserve his health and well-being.
In the professional field, the Pig could benefit from the strategies put in place by his collaborators. This can, however, lead to tension if the Pig is unwilling to share some of his power. In case of conflict, the experience and wisdom of the Pig will allow him to protect his interests. He should not hesitate to ask for help in the event of a problem.
Financially, the summer of 2023 could prove fruitful for the Pig. His efforts over the past few months seem to be about to bear fruit. However, it is advisable not to give in to pressure, especially if it is of emotional origin.
From a global point of view, the summer of 2023 promises to be stable and balanced for the Pig. Its comfort of life should increase, offering assured tranquility in all circumstances.
In short, the summer of 2023 promises to be a time of transformation and growth for the Pig. His natural generosity and his devotion can lead him to great opportunities in all aspects of his life. It is essential for him to stay true to his values while being open to change.
© KarmaWeather by Konbi | Copyright protection: Reproduction forbidden. Any infringement will be subject to DMCA request | Disclaimer notice: Use of medicinal plants should be discussed with a physician, especially for pregnant / breastfeeding women or children. Stones / crystals have no application in modern medicine and can't replace medical treatment.