Year of the Horse - The Horse (Chinese zodiac)
🐴 Year of the Horse - Chinese horoscope, personality, fortune, love compatibility
By KarmaWeather - 25 June 2015
© KarmaWeather by Konbi - All rights reserved
The Horse in brief
The native of the Year of the Horse has an excellent sense of humor and a rare talent for self-mockery, which he tends to lose with age. 
The Horse's ability to make fun of himself turn him into an ideal friend to spend quality time with, despite a slight tendency to selfishness in the way he tends to lead his life.
Horse's years of birth
🐴 Horse calendar years
- Years and elements of birth for the Chinese zodiac sign of the Horse according to the Chinese lunisolar calendar:
| Year of birth | Exact date range | Chinese year name |
| --- | --- | --- |
| 1930 | 10/01/1930 - 16/02/1931 | Metal Horse |
| 1942 | 15/02/1942 - 04/02/1943 | Water Horse |
| 1954 | 03/02/1954 - 23/01/1955 | Wood Horse |
| 1966 | 21/01/1966 - 08/02/1967 | Fire Horse |
| 1978 | 07/02/1978 - 27/01/1979 | Earth Horse |
| 1990 | 27/01/1990 - 14/02/1991 | Metal Horse |
| 2002 | 12/02/2002 - 31/01/2003 | Water Horse |
| 2014 | 31/01/2014 - 18/02/2015 | Wood Horse |
| 2026 | 17/02/2026 - 05/02/2027 | Fire Horse |
Horse's personality horoscope
Even though the Chinese zodiac sign of the Horse is very loyal in friendship, his constant need to live new experiences and adventures in unexplored lands is a source of discomfort for his more sedentary companions. He is in general an accomplished sportsman and an amateur of open air sports practices.
Always passionate and surprising in love, the Horse finds nothing more attractive than a journey to the unknown. If you try to restrain a Horse by depriving him of his freedom, he can become intolerant and aggressive, constantly ruminating his dissatisfaction, like a little daily story which you will have to undergo the inconveniences.
The Horse is very fast and efficient in his work. However, the quality of his production can sometimes suffer from a lack of preparation and research upstream, especially since he doesn't necessarily like to ask for advice, as he thinks he is fully self-sufficient. In spite of the sometimes perfectible quality of his achievements, the Horse always finds an audience to applaud him warmly and to congratulate him with devotion, as his persuasiveness can be very effective.
In love, the Horse's concern for independence, demonstrated by his ability to pack his bags overnight, doesn't mean that he appreciates loneliness. He would prefer to be at the origin of a possible separation rather than being abandoned against his will. A good lover, always sensual and charming, the Horse must however learn moderation and patience if he wishes to preserve peace and serenity within his home.
More than money, it is strong emotions that the Horse seeks to live in priority, in order to feel fulfilled in his life. Despite his self-sufficiency and latent selfishness, the Horse can be surprisingly generous to weaker than him. Indeed, his noble nature and his thirst for exceeding his limits prevent him from falling into the mean and jealous comparison of his neighbor. On the contrary, he must rather guard himself from the temptation to withdraw from the world for having contemplated it for too long from the top of his rare snow-capped peaks still untouched by human pollution.
Also read the Horse's combined personality horoscope with Aries, Taurus, Gemini, Cancer, Leo, Virgo, Libra, Scorpio, Sagittarius, Capricorn, Aquarius and Pisces.
Chinese zodiac Horse's best jobs and careers
Charity worker, philanthropist, PR consultant, politician, diplomat, artist, designer, comedian, film actor
Horse's fortune
Lucky Colors of the Horse
White, red
Lucky Numbers of the Horse
3, 7, 11
Horse (zodiac) eminent personalities
Celebrities born in the Year of the Horse
Rembrandt, Isaac Newton, Fryderyk Franciszek Chopin, Louis Pasteur, Edgar Degas, Edgar Hopper, Anish Kapoor, Warren Buffet, David Cameron, Recep Tayyip Erdoğan, Abdelfatah Al-Sisi, François Hollande, Nelson Mandela, Angela Merkel, Theodore Roosevelt, James Cameron, Vincent Cassel, Sean Connery, James Dean, Sezen Aksu, Jimi Hendrix, Violeta Parra, Carlos Menem, Salma Hayek, Luis Fonsi, Jennifer Lawrence, Emma Watson, Rita Ora, Zoe Sugg, Alex Wassabi, Ryan Higa, The Weeknd, Thomas Brodie-Sangster, Usher, James Franco, John Legend, Ashton Kutcher, Diplo, Andy Samberg, James Corden, Zach King, Eden Hazard, Zlatko Dalić, Aretha Franklin
Horse's love compatibility
The Horse's Chinese zodiac compatibility triangle
The Horse, the Tiger and the Dog are part of the third compatibility triangle of Chinese astrology. Indeed, the Horse, seventh sign-animal of the zodiac in the Chinese calendar, gets along naturally with the Tiger and the Dog.
All 12 zodiac signs of the Chinese horoscope also have a secret friend: the Goat is the secret friend of the Horse. The Chinese Zodiac sign of the Horse is incompatible with the Rat.
💖 Horse compatibility horoscope
Astrology tip: to better understand his daily horoscope, regardless of the specific interpretation of the current Chinese New Year, the Horse should monitor the days and months governed by the energetic influence of the Rat.
Horse's birthstones
Horse Chinese zodiac lucky stones: Almandine garnet, amber, fire agate, heliotrope, hematite, manganocalcite, pink topaz, rainbow fluorite, ruby, smoky quartz, tiger's eye, tiger iron
🌳 Wood Horse
Characteristics: You're a Wood Horse if you're born in 1954 or in 2014. In 2019, you're 65 or 5 years old. Your lucky number is 31.
Personality: The Wood Horse is the most affable of his fellows. Funny and optimistic, his company is always pleasant, even in difficult times, when he will always know how to de-dramatize the situation with tact and benevolence. Imaginative, lucid and open to the world, the Wood Horse draws his strength and his courage in the exploration of new territories that nourish his fertile imagination.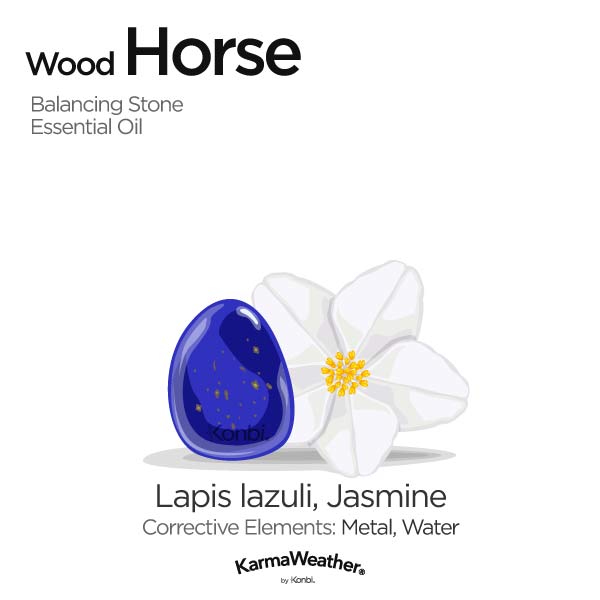 🔥 Fire Horse
Characteristics: You're a Fire Horse if you're born in 1966. In 2019, you're 53 years old. Your lucky number is 43.
Personality: Intelligent and charismatic, the Fire Horse finds it difficult to remain focused when he carries out tasks that are too simple and repetitive for his taste. Gifted with two energetic flows of Fire, both through his sign and thanks to the element of his year of birth, the Fire Horse is an enthusiast, overflowing with passion, always charming and even frivolous at times. Surprising his entourage by his intellectual acuteness, no one remains insensitive to this noble animal, at once proud and indomitable.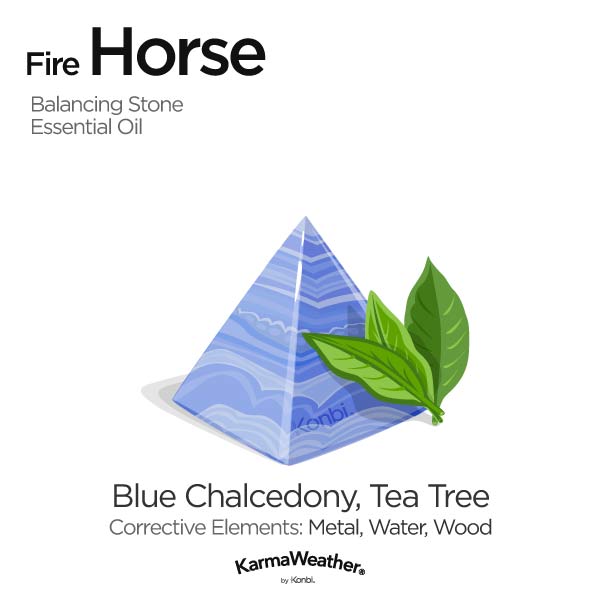 🗿 Earth Horse
Characteristics: You're an Earth Horse if you're born in 1978. In 2019, you're 41 years old. Your lucky number is 55.
Personality: Thoughtful, lover of the great spaces, the Earth Horse is the most docile of his congeners. Equipped with a natural flair to locate successful investments, the Earth Horse is a natural-born strategist. Cautious, even slow in his decision-making, but always insightful and clairvoyant.
🛠 Metal Horse
Characteristics: You're a Metal Horse if you're born in 1930 or 1990. In 2019, you're 89 or 29 years old. Your lucky number is 7.
Personality: Popular and impetuous, serious and efficient in his work, also endowed with a great sex appeal, the Metal Horse surprises his friends with his apparently inexhaustible energy. His thirst for knowledge is matched only by his great creativity. The Metal Horse can flourish in many professions, notably as a lawyer, economist, explorer, doctor, psychiatrist, chemist or craftsman.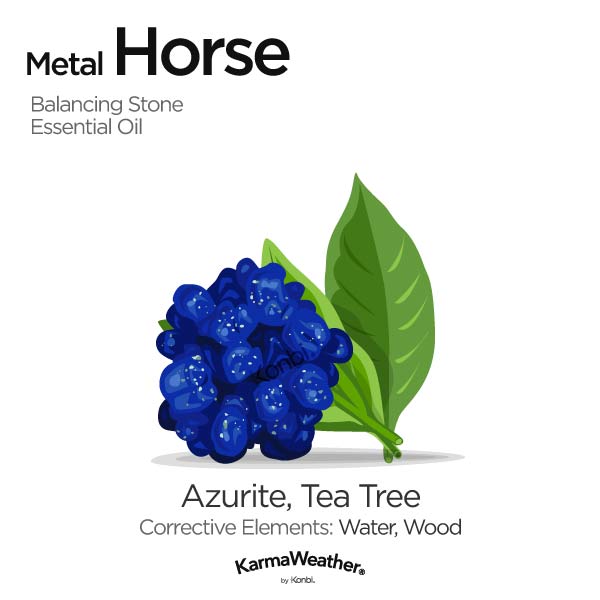 💧 Water Horse
Characteristics: You're a Water Horse if you're born in 1942 or in 2002. In 2019, you're 77 or 17 years old. Your lucky number is 19.
Personality: The Water Horse is an intellectual, but also naturally worried. His sense of humor is legendary with his friends. Being as voluble as he can be unconvincing, the Water Horse must learn to give himself limits in order to be able to get to the end of his fabulous projects. In business, he's an excellent negotiator.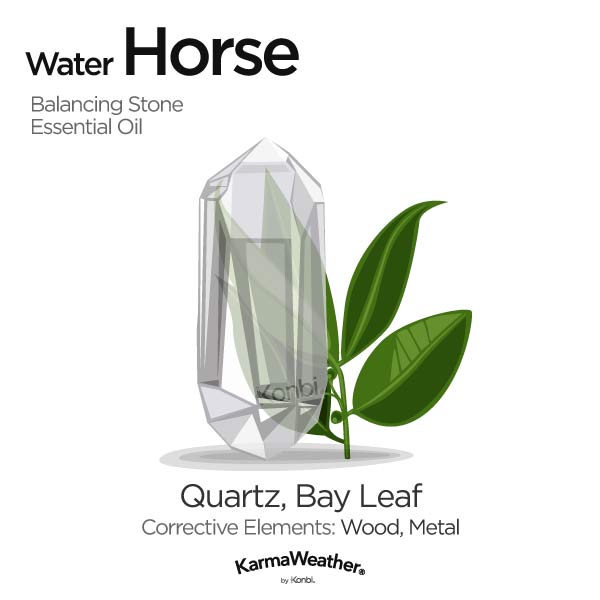 © KarmaWeather by Konbi - All rights reserved
Copyright protection: Reproduction strictly forbidden without prior agreement. Any infringement will be subject to a Google DMCA request.Disclaimer notice: Please note that the use of medicinal plants, in any form whatsoever, should always be considered after consultation with a doctor, especially for pregnant or breastfeeding women, as well as for young children. In the same way, crystals and stones can only be considered as a support for medical treatment and never as a substitution. They are commonly called healing crystals for their action on the chakras, knowing that these have no application in modern medicine.