2024 Zen Buddhist Lunar New Year Celebrations
☯ 2024 Zen Buddhist Lunar New Year celebrations
By KarmaWeather - 7 April 2023
© KarmaWeather by Konbi - All rights reserved
Buddhist New Year 2024
Lunar New Year 2024 is an important traditional Zen Buddhist celebration in China, Japan, Tibet, Thailand, Sri Lanka, India, while Buddhist holidays and festivals are celebrated all over Asia.
Lunar New Year 2024, Year of the Wood Dragon, begins on February 10, 2024 and lasts until January 29, 2025.
🧨 Chinese and Buddhist New Year dates, holidays, animal
Happy Zen Buddhist New Year 2024!
Nanhua Buddhist monastery
Buddhist New year 2024 celebrations and traditional blessings take place during Lunar New Year 2024 in the Nanhua Temple 南華寺 in China. The Nanhua Buddhist monastery was the home of Hui Neng 惠能, sixth patriarch of the Zen (Chán) School of Buddhism in 502 AD.
The Nanhua Buddhist monastery, one of the 5 great schools of Buddhism, is also the Temple where Hui Neng (638 - 713), 6th and last patriarch of the Zen School of Buddhism lived and taught.
Our correspondent in Hong Kong and China sent us photographs taken by Buddhist monk 䆁悟佛 on 28th and 29th January 2017, first week-end of the Spring Festival and beginning of the Year of the Rooster 2017, inside Nanhua Zen Buddhist Temple.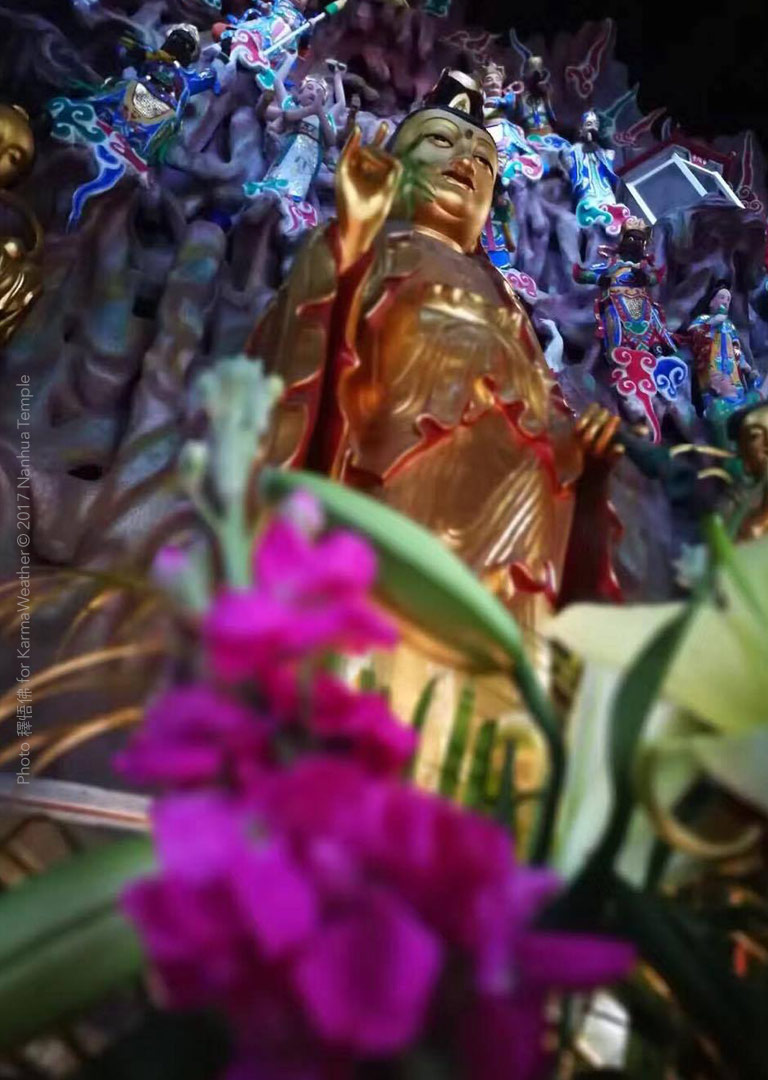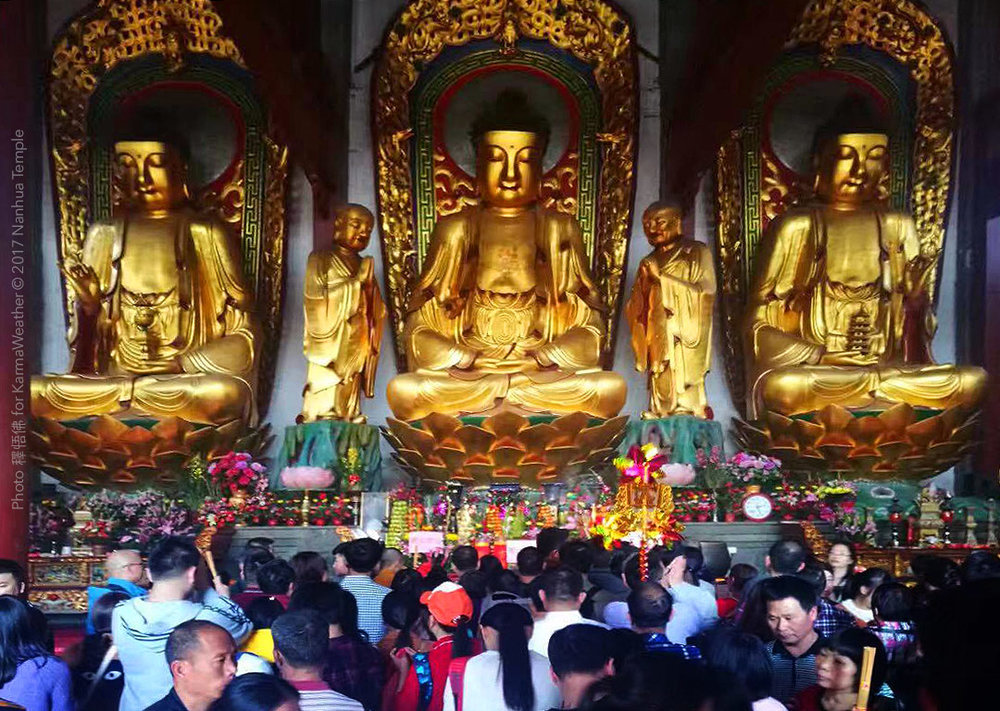 © KarmaWeather by Konbi | Copyright protection: Reproduction forbidden. Any infringement will be subject to DMCA request | Disclaimer notice: Use of medicinal plants should be discussed with a physician, especially for pregnant / breastfeeding women or children. Stones / crystals have no application in modern medicine and can't replace medical treatment.