Directory of Evolutionary astrologers
Welcome to the best online Astrology directory if you search for reputable professional astrologers, tarot readers, Feng Shui masters, palmists and fortune-tellers *
To directly access the list of Experienced Consultants in Evolutionary Astrology below, Click here ▼
What is Evolutionary astrology?
Evolutionary astrology has as its founding principle the belief in reincarnation. As a result, the astral theme of an individual is an indicator of the evolution of his soul at the moment of his present incarnation.
However, evolutionary astrology doesn't tend to constrain us in a predetermined destiny over which we have no hold. It is rather about understanding the lessons of an unalterable past, the evolutionary thread of our soul and the general but not definitive intentions of the universe to better read our present condition and have a better hold on our destiny. Evolutionary astrology uses Pluto as the main reference planet for the establishment of its astral birth charts.
By KarmaWeather – 28 February 2018 © KarmaWeather by Konbi – All rights reserved
List of astrologers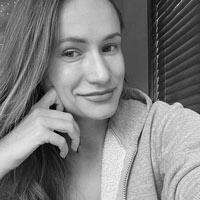 Anastasia Ryzhkova
Specialty: Psychological Astrology
Anastasia offers astrological insights on external and internal circumstances with the intention to uncover any connections for the human experience. She guides her clients and students to learn more about who they are. She empowers individuals to find their answers and solutions to their questions. As an astrologer, Anastasia uses a variety of techniques from Western astrology, Hellenistic traditions, mythology-based astrology, evolutionary astrology, Vedic ancient arts etc. Anastasia believes that each reading should be an organic expression of the individual client; thus, she identifies what astrological techniques would suit each situation. Anastasia's unique approach is to help each client unfold into their true self and step into this world bravely as an individual.
Instagram: Anastasia Ryzhkova
Contact: Contact Anastasia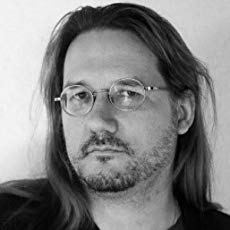 Paul de Senquisse
Specialty: Spiritual astrology
A professional writer, Paul de Senquisse has been using and studying the tarot for more than 20 years. With an approach combining historical, academic, psychological, and spiritual elements, he always keeps an open mind and does not believe in any single "universal truth" about the tarot arcana, their meaning, or any "proper" way to use them.
Website: Ask Astrology
Contact: Contact Paul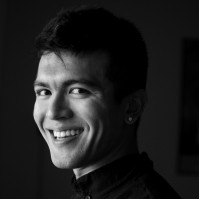 Jeffrey Ito
Specialty: Predictive astrology
Jeffrey Ito is a professional astrologer and site owner of numerologynamecalculator.com. Founded in 2017, it is the world's largest resource for Astrology enthusiasts and experts of all things numbers.
Website: Numerology Name Calculator
Contact: Contact Jeffrey
💫 Astrologer? Get listed today!
* KarmaWeather® by Konbi® declines all responsibility in the relationship between astrologers and divinologists listed in KarmaWeather's directory of professionals of astrology and their clients. If you subscribed to appear in our directory, you also agreed to KarmaWeather's full Terms and Conditions. Use the Customer Portal to login and manage your payment methods, subscriptions, profile information and personal data. Please note that it usually doesn't take longer than 48 hours for new professional profiles to be added to the Online Directory.