Directory of divinatory and esoteric Tarot decks readers (Marseille, Persian…)
Welcome to the best online Astrology directory if you search for reputable professional astrologers, tarot readers, Feng Shui masters, palmists and fortune-tellers *
To directly access the list of Experienced Consultants in Tarot fortune-telling below, Click here ▼
What is Tarotology?
The tarot is originally a card game commonly used in Italy, France and all over Europe from the beginning of the Renaissance. It was not until the end of the 18th century that a divinatory practice of cartomancy applied to the tarot started to develop.
The supposed Kabbalistic or Egyptian origins of the story-telling practice of tarot don't seem to have any documented sources, and it would seem that the divinatory art of tarot and the tarot of Marseille in particular is not so old that some would like to believe it. The patterns for the most common tarot cards used today for esoteric use are those of the Tarot de Marseille, which is an older version than the "New Tarot" adopted by traditional players from the early twentieth century.
A divination tarot deck has 78 cards, including 22 main cards or major arcana, and 56 secondary cards or minor arcana. The major arcana in particular are illustrated by characters whose dress, colors, attributes, environment and the number associated with the card (or the absence of a numeral) all have a strong symbolic divination value during a reading, as well as the direction (top or bottom) of a card relative to the reader once returned. Different divinatory draws are possible according to the question or subject treated. The best known is th cross draw with 5 cards, which integrates into its results the components of the question, the answer and finally the synthesis at the center.
By KarmaWeather – 03/03/2018
List of Fortune-tellers & Astrologers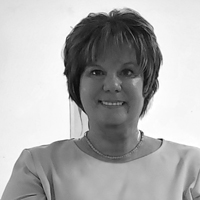 Christine Petersen
Specialty: Mundane astrology
Chris Petersen has been a professional Psychic in Honolulu for 40 years. She is sometimes clairaudient and sometimes clairvoyant. This means that while reading the Thoth Tarot deck, she hears verbal cues as well as seeing visions. Chris combines the Tarot with Astrology to help accurately pinpoint the exact timing of future events. The daughter of a psychologist, she has an extensive background in the behavioral sciences. She is especially astute at relationship guidance.
Facebook: L Christine Petersen
Phone Number: (808) 852-8899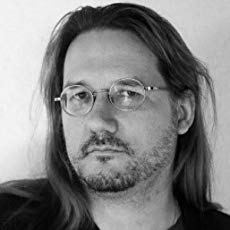 Paul de Senquisse
Specialty: Spiritual astrology
A professional writer, Paul de Senquisse has been using and studying the tarot for more than 20 years. With an approach combining historical, academic, psychological, and spiritual elements, he always keeps an open mind and does not believe in any single "universal truth" about the tarot arcana, their meaning, or any "proper" way to use them.
Website: Ask Astrology
Contact: Contact Paul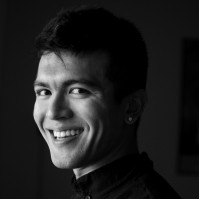 Jeffrey Ito
Specialty: Predictive astrology
Jeffrey Ito is a professional astrologer and site owner of numerologynamecalculator.com. Founded in 2017, it is the world's largest resource for Astrology enthusiasts and experts of all things numbers.
Website: Numerology Name Calculator
Contact: Contact Jeffrey
💫 Astrologer? Get listed today!
Astrologers' Directory – Full Category List
* KarmaWeather® by Konbi® declines all responsibility in the relationship between astrologers and divinologists listed in KarmaWeather's directory of professionals of astrology and their clients. If you subscribed to appear in our directory, you also agreed to KarmaWeather's full Terms and Conditions. Use the Customer Portal to login and manage your payment methods, subscriptions, profile information and personal data. Please note that it usually doesn't take longer than 48 hours for new professional profiles to be added to the Online Directory.