Directory of Cosmobiology Consultants
Welcome to the best online Astrology directory if you search for reputable professional astrologers, tarot readers, Feng Shui masters, palmists and fortune-tellers *
To directly access the list of Experienced Consultants in Cosmobiology Astrology below, Click here ▼
What is Cosmobiology?
Unlike classical or traditional astrology, which is based in part on ancient precepts and practices, cosmobiology aims to bring to astrology the rigor of critical analysis of modern science. Thus, cosmobiology is open to all methods of calculation and analysis that can identify a direct correlation between the universe and organic life, in order to measure how the movement of stars and planets can affect the life and destiny of men, animals and plants on Earth.
Cosmobiology (or "Kosmobiologie" in German) as defined for the first time at the beginning of the 20th century by the astrologer and doctor Friedrich Feerhow as well as by the Swiss Karl Krafft, wants to be the holder of a statistical approach to astrology based on scientific foundations. The two major currents that resulted were the Hamburg School founded by Alfred Witte and the School of Astrology founded by Reinhold Ebertin.
Alfred Witte's work has successfully developed Uranian astrology, which although it still shares the same objectives as classical cosmobiology, where everything must be able to be calculated, measured and correlated, differs however in many respects and in particular as regards the paramount importance that Uranian astrologers give to what they call hypothetical trans-Neptunian objects (click here for more details on Uranian astrology).
By KarmaWeather – 28/02/2018
List of astrologers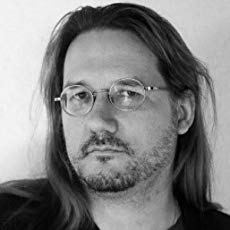 Paul de Senquisse
Specialty: Spiritual astrology
A professional writer, Paul de Senquisse has been using and studying the tarot for more than 20 years. With an approach combining historical, academic, psychological, and spiritual elements, he always keeps an open mind and does not believe in any single "universal truth" about the tarot arcana, their meaning, or any "proper" way to use them.
Website: Ask Astrology
Contact: Contact form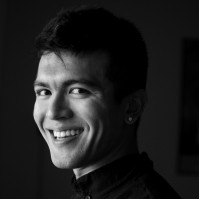 Jeffrey Ito
Specialty: Predictive astrology
Jeffrey Ito is a professional astrologer and site owner of numerologynamecalculator.com. Founded in 2017, it is the world's largest resource for Astrology enthusiasts and experts of all things numbers.
Website: Numerology Name Calculator
Contact: Contact form
💫 Astrologer? Get listed today!
Astrologers' Directory – Full Category List
* KarmaWeather® by Konbi® declines all responsibility in the relationship between astrologers and divinologists listed in KarmaWeather's directory of professionals of astrology and their clients. If you subscribed to appear in our directory, you also agreed to KarmaWeather's full Terms and Conditions. Use the Customer Portal to login and manage your payment methods, subscriptions, profile information and personal data. Please note that it usually doesn't take longer than 48 hours for new professional profiles to be added to the Online Directory.