Directory of Tasseographers (coffee ground, tea leaves divination, Turkish coffee cup reading)
Welcome to the best online Astrology directory if you search for reputable professional astrologers, tarot readers, Feng Shui masters, palmists and fortune-tellers *
To directly access the list of Experienced Consultants in Tarot fortune-telling below, Click here ▼
What is Tasseography?
Tasseography (which is also called Tasseology and Tasseomancy) is the divinatory art of reading in the present and the future of a person from the drawings formed by tea leaves or coffee grounds left in the bottom of the cup she just drank. Extremely popular in Turkey, Lebanon, Egypt, throughout the Middle East and the Mediterranean, this type of fortune-telling is very popular with women who generally practice this ancient art between themselves and their loved ones.
When the one whose destiny is going to be read has finished his cup, he / she turns the cup upside down after having previously covered it with its saucer. Then, after at least 10 minutes the cup is uncovered (the saucer is put aside), returned and analyzed. The different patterns created at the bottom of the cup, on its edges and finally on the saucer are then the object of a fortune-telling reading which consists in the analysis of the symbols that can arise together and separately and shape a specific prediction.
A tasseography reading can be carried out without a specific objective or as a result of a specific question that the reader poses to himself before drinking his / her cup. As with any divination process, it is advisable not to repeat the reading sessions of coffee grounds or tea leaves too often so that their clarity (and therefore their effectiveness) is the best possible.
By KarmaWeather – 03/03/2018
List of Fortune-tellers & Astrologers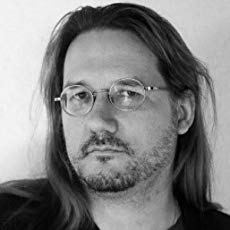 Paul de Senquisse
Specialty: Spiritual astrology
A professional writer, Paul de Senquisse has been using and studying the tarot for more than 20 years. With an approach combining historical, academic, psychological, and spiritual elements, he always keeps an open mind and does not believe in any single "universal truth" about the tarot arcana, their meaning, or any "proper" way to use them.
Website: Ask Astrology
Contact: Contact form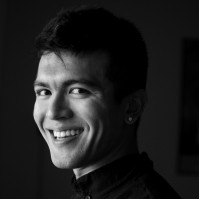 Jeffrey Ito
Specialty: Predictive astrology
Jeffrey Ito is a professional astrologer and site owner of numerologynamecalculator.com. Founded in 2017, it is the world's largest resource for Astrology enthusiasts and experts of all things numbers.
Website: Numerology Name Calculator
Contact: Contact form
💫 Astrologer? Get listed today!
Astrologers' Directory – Full Category List
* KarmaWeather® by Konbi® declines all responsibility in the relationship between astrologers and divinologists listed in KarmaWeather's directory of professionals of astrology and their clients. If you subscribed to appear in our directory, you also agreed to KarmaWeather's full Terms and Conditions. Use the Customer Portal to login and manage your payment methods, subscriptions, profile information and personal data. Please note that it usually doesn't take longer than 48 hours for new professional profiles to be added to the Online Directory.