Directory of Mundane astrologers
The best online Astrology directory if you look for the top astrologers, tarot readers, Feng Shui masters, palmists and fortune-tellers*
What is Mundane astrology?
By KarmaWeather – 28 February 2018 © KarmaWeather by Konbi – All rights reserved
Mundane astrology is probably the oldest predictive form of astrology because its purpose is to predict and interpret events across a group of people, a company, a city, a region, a country and world events in general, be they political, economic, social or linked to natural or man-made disasters.
Indeed, long before the place of the individual in society takes the predominant place it occupies in the age of social networks and the internet, even the work of an astrologer in the service of a king was not analyzed under the prism of the character or the individual destiny of the prince, but on the contrary in his symbolic representation of the destiny of his country and his entire people.
The body of the king was mingled and encompassed that of his entire kingdom, his subjects being no more than an emanation of his quasi-divine status. For centuries, the emperor of China was the only one to officially have the right to appeal to astrologers, while the Forbidden Palace in Beijing was considered the central point of the Chinese horoscopic sky chart, from which radiates the whole universe.
List of astrologers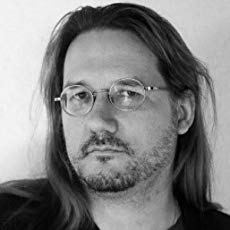 Paul de Senquisse
Specialty: Spiritual astrology
A professional writer, Paul de Senquisse has been using and studying the tarot for more than 20 years. With an approach combining historical, academic, psychological, and spiritual elements, he always keeps an open mind and does not believe in any single "universal truth" about the tarot arcana, their meaning, or any "proper" way to use them.
Website: Ask Astrology
Contact: Contact form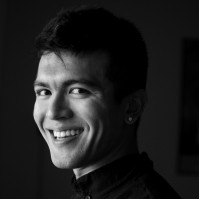 Jeffrey Ito
Specialty: Predictive astrology
Jeffrey Ito is a professional astrologer and site owner of numerologynamecalculator.com. Founded in 2017, it is the world's largest resource for Astrology enthusiasts and experts of all things numbers.
Website: Numerology Name Calculator
Contact: Contact form
💫 Astrologer? Get listed today!
* KarmaWeather® by Konbi® declines all responsibility in the relationship between astrologers and divinologists listed in KarmaWeather's directory of professionals of astrology and their clients. If you subscribed to appear in our directory, you also agreed to KarmaWeather's full Terms and Conditions. Use the Customer Portal to login and manage your payment methods, subscriptions, profile information and personal data. Please note that it usually doesn't take longer than 48 hours for new professional profiles to be added to the Online Directory.