Directory of Uranian Astrology Consultants
Welcome to the best online Astrology directory if you search for reputable professional astrologers, tarot readers, Feng Shui masters, palmists and fortune-tellers *
To directly access the list of Experienced Consultants in Uranian Astrology below, Click here ▼
What is Uranian astrology?
Uranian astrology is one of the most recent branches of Western astrology, created by German astrologer Alfred Witte and whose method, developed from the precepts of Cosmobiology and formalized in 1923 is commonly called the Hamburg School.
Alfred Witte together with Ludwig Rudolph and others theorized in the 20s and 30s the probable existence of several planets, dwarf planets and / or asteroids in the trans-Neptunian regions. Their analysis stemmed from their discovery of recurring patterns in the crossings that they could observe in the establishment of their Cosmobiology astral birth charts (thanks to their use of specific 3 dimensional dials), which regularly pointed to points that they were convinced could have a significant influence on life and man's destiny.
After the fall of Nazism, which pursued its members and their ideas, the teachings of the Hamburg School regained interest from the second part of the 20th Century and spread notably to the USA. Reinhold Ebertin, who was one of the main translators and promoters of the School of Hamburg, however didn't believe in the importance attributed to hypothetical trans-Neptunian objects. Practitioners of Reinhold Ebertin's School of Cosmobiology may also be considered Uranian astrologers, with the difference that they are in opposition to the Hamburg school on the importance given to astrological midpoints and extra-planets, that they prefer not to consider.
By KarmaWeather – 05/03/2018
List of astrologers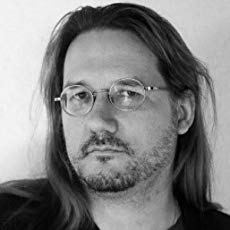 Paul de Senquisse
Specialty: Spiritual astrology
A professional writer, Paul de Senquisse has been using and studying the tarot for more than 20 years. With an approach combining historical, academic, psychological, and spiritual elements, he always keeps an open mind and does not believe in any single "universal truth" about the tarot arcana, their meaning, or any "proper" way to use them.
Website: Ask Astrology
Contact: Contact form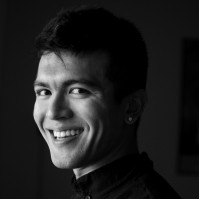 Jeffrey Ito
Specialty: Predictive astrology
Jeffrey Ito is a professional astrologer and site owner of numerologynamecalculator.com. Founded in 2017, it is the world's largest resource for Astrology enthusiasts and experts of all things numbers.
Website: Numerology Name Calculator
Contact: Contact form
💫 Astrologer? Get listed today!
Astrologers' Directory – Full Category List
* KarmaWeather® by Konbi® declines all responsibility in the relationship between astrologers and divinologists listed in KarmaWeather's directory of professionals of astrology and their clients. If you subscribed to appear in our directory, you also agreed to KarmaWeather's full Terms and Conditions. Use the Customer Portal to login and manage your payment methods, subscriptions, profile information and personal data. Please note that it usually doesn't take longer than 48 hours for new professional profiles to be added to the Online Directory.