Aries zodiac sign - Dates, Personality, Compatibility
♈ Aries horoscope - Aries dates of birth, personality traits, love compatibility, lucky numbers, colors and zodiac birthstones
By KarmaWeather - 5 November 2016
© KarmaWeather by Konbi - All rights reserved
Aries dates of birth range: the Sun crosses the zodiac constellation of Aries from March 21st until April 20th
Symbol: The Ram
Element: Fire
Planet: Mars
Aries zodiac birthstones by date: If you were born between between March 21st and April 20th, your Aries lucky stone names are Alexandrite, Almandine Garnet, Carnelian, Clear Quartz, Dalmatian Jasper, Diamond, Eudialyte, Fire Agate, Rainbow Fluorite, Ruby, Tiger Iron, Watermelon Tourmaline
House (constellation) of Aries
Zodiacal House number: 1
Astrological House in opposition with Aries: 7 (Libra)
Meaning of the House of Aries: "I am", the mirror of oneself, the beginning, the spirit of enterprise and initiative, passion and courage. In world astrology, the House of Aries concerns the sense of social and political responsibilities and public health care.
Rasgos de personalidad y cualidades de Aries
La persona nacida bajo la protección del signo de Aries tiene el alma de un líder. Inteligente, temerario y orgulloso, el hombre o la mujer nacidos bajo el cruce del Sol con la constelación de Aries parece incapaz de trabajar para otras personas que no sean él mismo.
Lleno de energía y carismático, sus acciones a menudo lo llevan a problemas y, a veces, a situaciones violentas. Heroico o tonto dependiendo de quién juzgue su comportamiento, nadie podría ser más valiente que alguien nacido durante el período de Aries en el calendario solar.
Aries, siendo el primer signo del zodiaco occidental, también está tradicionalmente relacionado con el punto de partida de acciones, aventuras y descubrimientos. Sin embargo, su deseo de seguir adelante y conquistar es a veces tan fuerte que fácilmente olvida construir a partir de sus iniciativas enérgicas.
Aunque la cabeza es la parte del cuerpo que gobierna el signo de Aries, la planificación cuidadosa no es una de sus principales cualidades. Administrar sus finanzas y ahorrar dinero también es todo un desafío para el signo zodiacal de Aries.
Números y colores de la suerte de Aries
Número de la suerte: 5
Color de la suerte: rojo
Compatibilidad amorosa de Aries
Aries es el más compatible con Leo, Sagitario y Aries.
El signo zodiacal occidental de Aries es el más cercano al signo zodiacal chino del Dragón. De hecho, las fechas del calendario lunar del Mes del Dragón corresponden aproximadamente a las fechas del calendario solar del signo zodiacal de Aries.
A nivel individual, si desea conocer la personalidad de Aries con el carácter de su signo chino, verifique si es necesario su signo chino con la calculadora gratuita (en la columna derecha de la página desde una computadora, en la parte inferior de la página desde un teléfono móvil) y haga clic en el enlace a continuación que le corresponde.

Carrera ideal para Aries
Abogado, médico, veterinario, aventurero, ingeniero, dentista, carnicero, intérprete, atleta
Celebridades- Personalidades famosas y eminentes de Aries
Las celebridades famosas de Aries incluyen: Catherine de Medicis de Francia, Anthony Van Dyck, Bette Davis, Diana Ross, Adrien Brody, Alec Baldwin, Alec Guiness, Ayrton Senna, Benito Juarez, Céline Dion, Emma Watson, Claire Danes, Aretha Franklin, Austin Mahone, Alek Wek, Bismillah Khan, Jane Goodall, Vivienne Westwood, Jair Bolsonaro

Piedras de nacimiento del zodiaco de Aries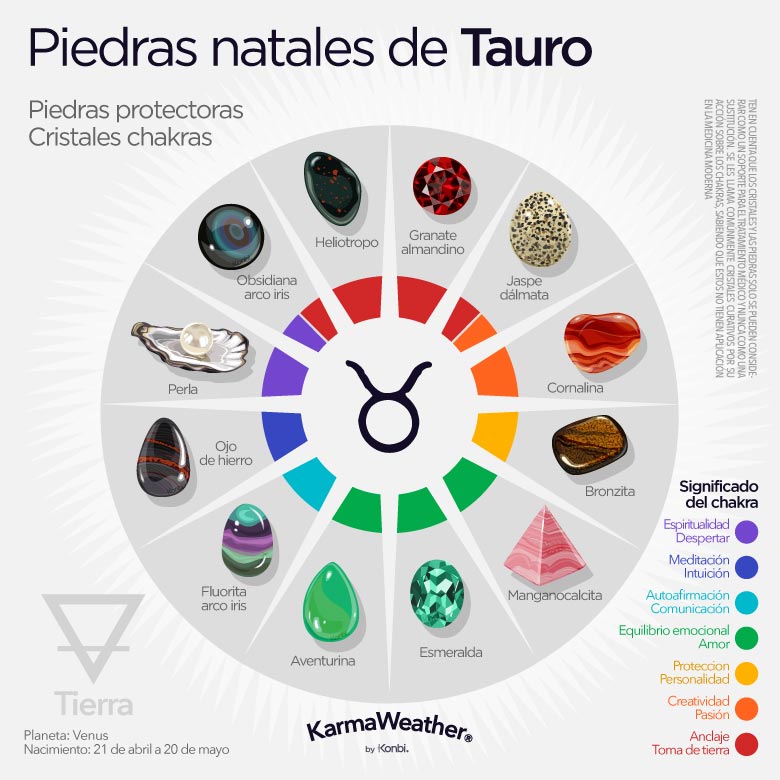 © KarmaWeather by Konbi - All rights reserved
Copyright protection: Reproduction strictly forbidden without prior agreement. Any infringement will be subject to a Google DMCA request.Disclaimer notice: Please note that the use of medicinal plants, in any form whatsoever, should always be considered after consultation with a doctor, especially for pregnant or breastfeeding women, as well as for young children. In the same way, crystals and stones can only be considered as a support for medical treatment and never as a substitution. They are commonly called healing crystals for their action on the chakras, knowing that these have no application in modern medicine.